LinkUp & Revelio Labs Partner to Deliver Comprehensive Salary Data for Job Listings
Apr. 20, 2023
Source: Press Release
MINNEAPOLIS, MN, April 20, 2023 Revelio Labs and LinkUp have collaborated to add comprehensive modeled salary ranges to every job listing in their employment dataset, capturing data from more than 250 million roles dating back to 2007.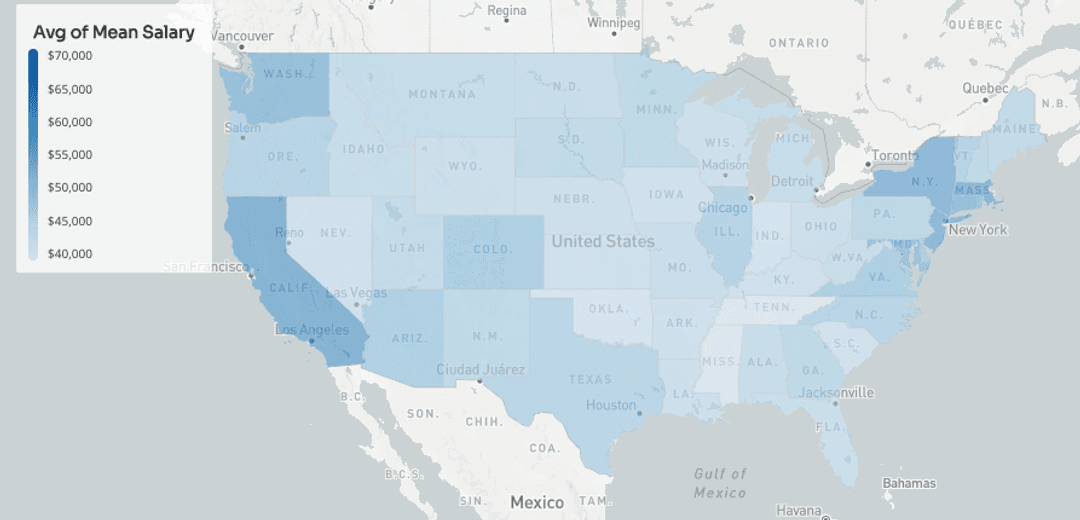 Salary ranges for any given role can be influenced by many aspects of the labor market. In order to account for the inherent complexity of salary offerings, salary ranges for every role are generated using models trained on various sources of publicly-available pay data, and consider multiple variables such as job title, company, location, years of experience, seniority, and time frame.

Incorporating current and historical salary ranges into the already-robust database of employment data empowers clients to capture historic pay trends, generate competitive insights, and benchmark their hiring strategies. Pairing salary information with data on transitions and layoffs, sentiment analysis, or skill sets and labor demand enables researchers and analysts to build a more holistic picture of workforce trends and create data-driven solutions.

The modeled salary ranges will be available as an add-on purchase for LinkUp RAW or custom feed clients via S3, FTP, or Snowflake. Google Cloud Platform (GCP) and Microsoft Azure are also available on request.
About LinkUp
LinkUp is the global leader in delivering accurate, real-time, and predictive job market data to the capital markets and corporations. We combine more than 20 years of experience in human capital management and employment data with proprietary technology that indexes millions of job listings daily directly from employer websites around the world. From this unique jobs dataset, we provide our clients with valuable, actionable insights into the global labor market at a macro, industry, geographic, and individual company level. Our clients include some of the most successful and sophisticated hedge funds, banks, asset managers, and HR teams in the world.
About Revelio Labs
Revelio indexes the world's human capital to understand the workforce dynamics of any company. Revelio absorbs and standardizes hundreds of millions of public employment records to create the world's first universal HR database, allowing us to understand the workforce dynamics and trends. By ingesting the universe of public workforce data, we've created a standard structure to unify occupations and job titles, skills and activities, and companies and other organizations. Our team of data scientists uses the latest methods in statistical research to remove sampling bias, and anticipate lags in reporting to create a comprehensive and current understanding of workforce dynamics.
Media Contacts
Tom Ashenmacher
Chief Revenue Officer at LinkUp
Stay Informed

:
Get monthly job market insights delivered right to your inbox.
Thank you for your message!
The LinkUp team will be in touch shortly.