LinkUp Forecasting Gain of Only 90,000 Jobs In August As Job Market Continues to Gradually Cool Off
Aug. 31, 2023
Source: LinkUp
Below-consensus jobs report should further confirm soft-landing narrative and increase likelihood of completely appropriate restraint by the Fed in September.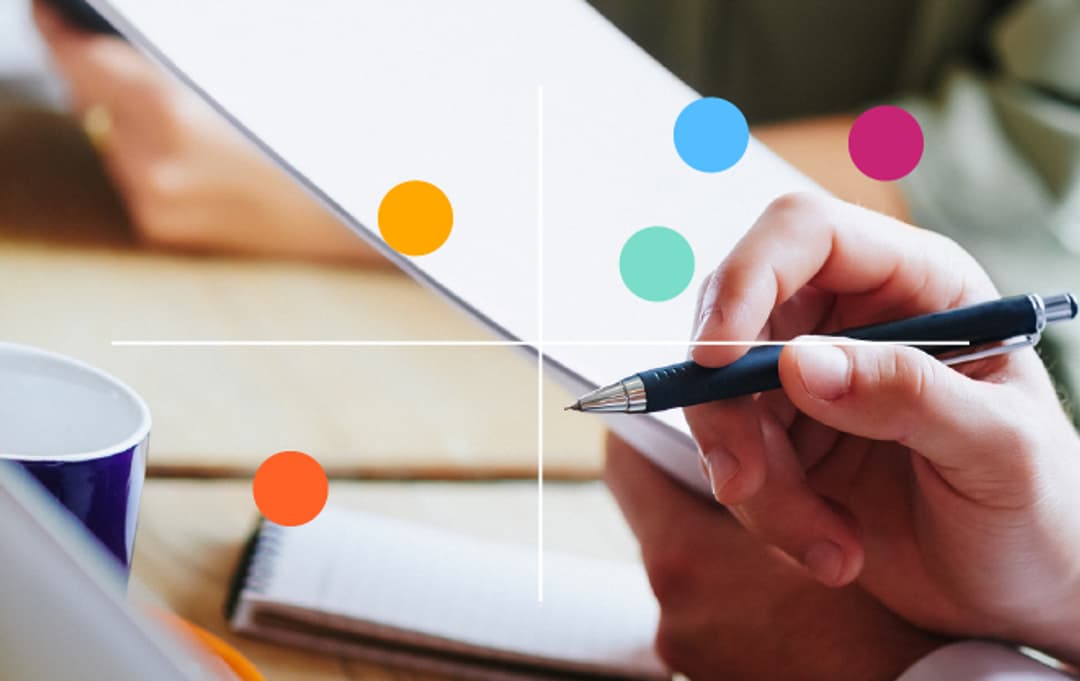 August's jobs report is one of the occasional odd ones that falls on the 1st of the month and because we don't get our complete job openings data for a given month until the morning after the month has ended, we won't have our monthly job data for August data until tomorrow morning.
As a result, we'll be publishing another post tomorrow or over the holiday weekend with full data for the month. Luckily, however, we can publish our forecast for August because it's based on our job openings data for July given the lag between when an employer posts openings on their company websites and when they fill those jobs with hires.
So to recap July, total U.S. job openings indexed directly from corporate websites globally dropped 2.1% and new job openings fell 8.0%. Based on that data, we are forecasting a net gain of just 90,000 jobs in August.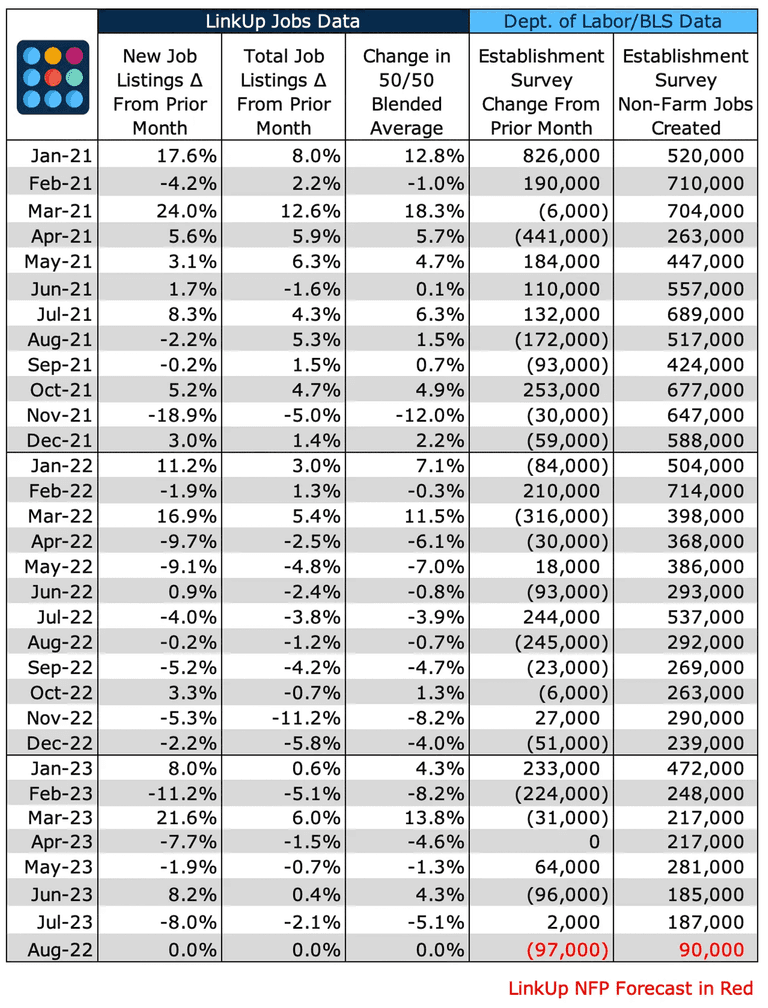 As noted, we'll publish our data for August over Labor Day weekend, along with some commentary on the job market in general these days, but for now, the short version of the long-running LinkUp narrative continues to be that the soft landing we started forecasting last August, along with only a handful of others, has not only come to pass, it's become the consensus view due to the onslaught of Johnny-come-latelies (a group we'd even more accurately label as Monday-morning quarterbacks).

No doubt, predicting the past is a ton easier than forecasting the future.

And on that score, since January 2022, our cumulative NFP forecast is off just 0.5% from BLS jobs numbers.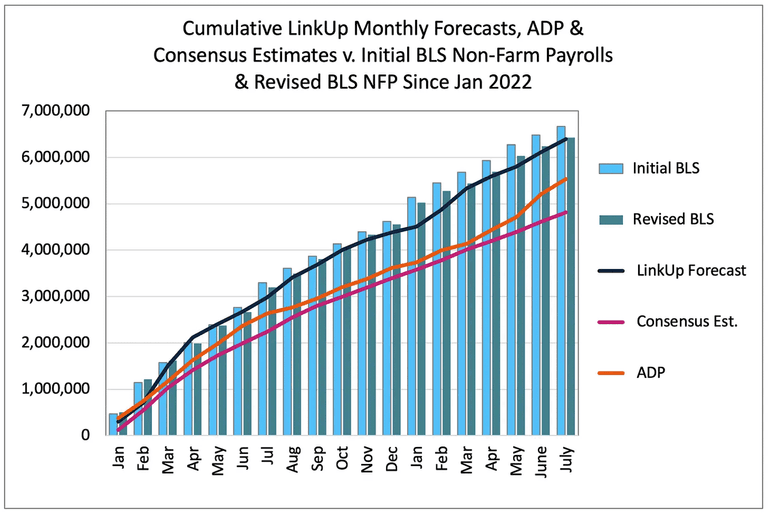 In addition to reinforcing the extent to which consensus estimates have persistently underestimated the strength of the labor market over the past 18 month, breaking the data above out by quarter also provides another view into what the soft-landing looks like in the rear-view mirror.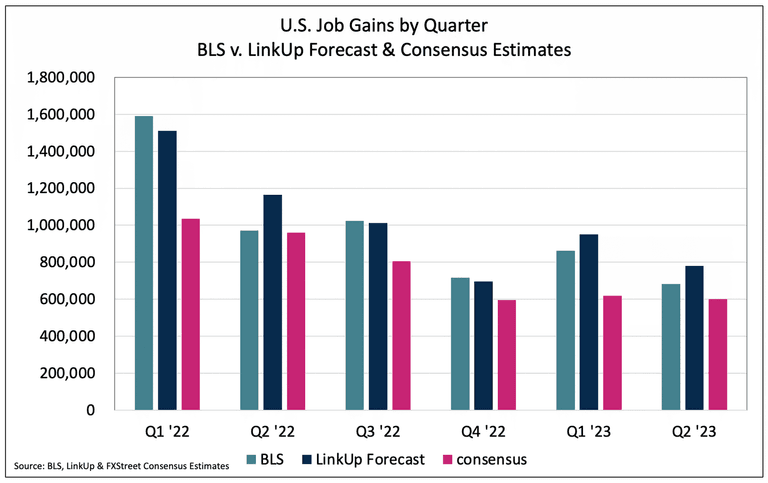 And based on our forecast for August, along with a slightly revised preliminary view for the remainder of the year that we outlined last month, we see monthly job gains continuing to decline through December with no material rise in unemployment.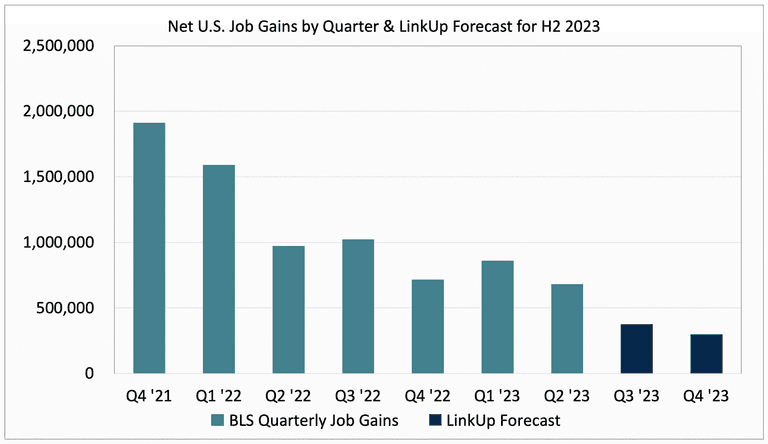 The charts above do not include the recently-released 'Preliminary Benchmark Revisions' to the monthly job gains between March 2022 and March 2023 that resulted in a drop of 306,000 jobs. The chart below spreads that downward CES-revision evenly across the 12 months so it isn't that material, but the soft landing has actually been even a bit softer.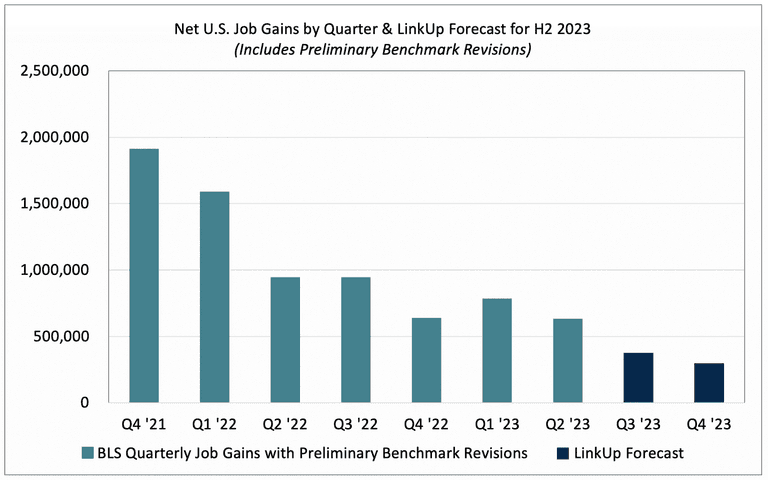 As we noted in our August 2nd post, we initially expected monthly job gains for the remainder of the year to stay within a range between 50,000-250,000 jobs, averaging roughly 150,000 per month for the rest of the year.

That preliminary forecast was based on the fact that labor demand in the U.S., as measured by the millions and millions of job openings that we index every day from employer websites around the world, has essentially remained flat since the beginning of the year but still roughly 25% above pre-covid levels.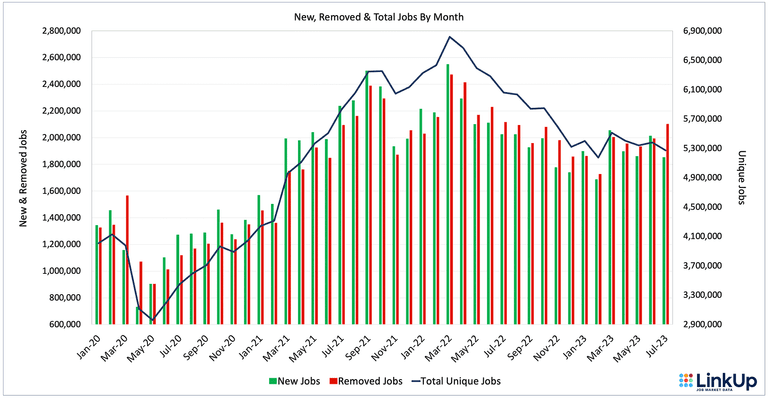 But based on what we have seen in our weekly data for the first 3 weeks of the month (see chart below), we've become a bit more pessimistic and we now expect monthly job gains to be around 100,000 per month for the rest of the year. Obviously we'll have better information tomorrow with the initial BLS data for August but also with our data that will provide insight into what we can expect to see for September's jobs gains.

As noted above and below, job openings in the U.S. indexed from employer websites globally have dropped roughly 5% in the past few weeks.

Of the roughly 160,000 openings that have been removed from employer websites, half have been in Accommodation & Food Service, Retail - General Merchandise, Healthcare, Professional Services, and Transportation.

Not surprisingly, the occupations with the most declines include Food prep, sales, and healthcare providers.

As noted previously, we'll publish our data for all of August over the weekend, along with some commentary on the job market (and maybe some Monday-morning quarterbacking ourselves), but for now we suspect tomorrow's jobs numbers should provide further confirmation around the continuation of the soft-landing narrative and growing likelihood around completely appropriate restraint by the Fed in September.
Insights

:
Related insights and resources
Stay Informed

:
Get monthly job market insights delivered right to your inbox.
Thank you for your message!
The LinkUp team will be in touch shortly.