LinkUp Data Insights: Job Openings vs. Salary
LinkUp's job listing data provides incredible insights into the U.S. labor market at all levels, but layering with additional external data sets such as salary, provides an even richer picture. Our data team recently compared salary data for Software Developer, …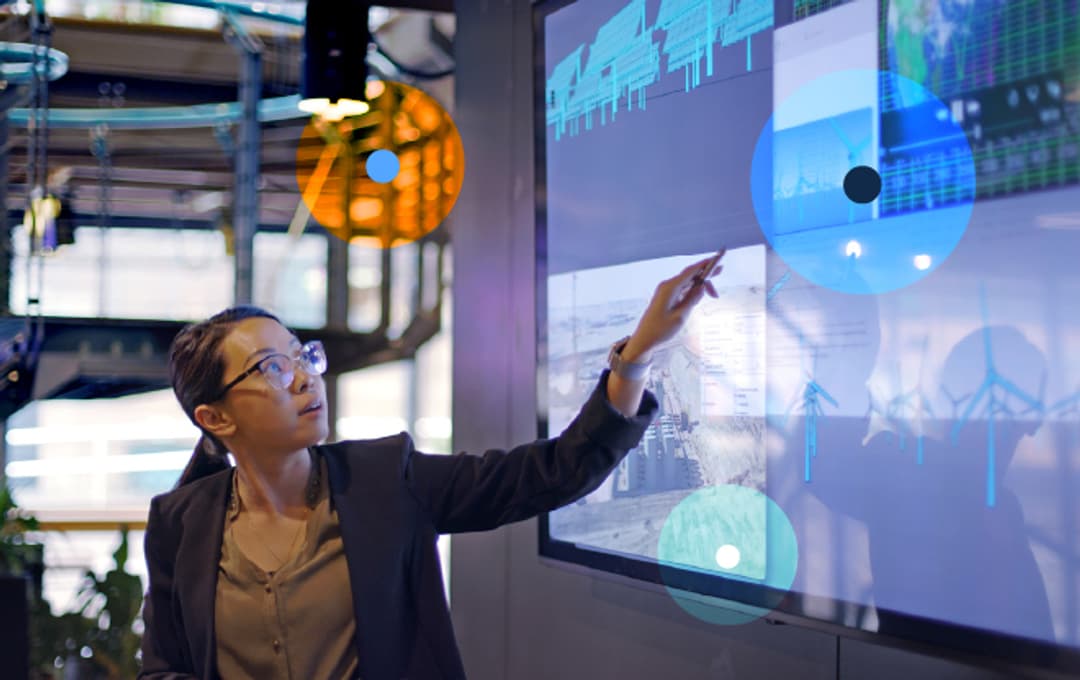 LinkUp's job listing data provides incredible insights into the U.S. labor market at all levels, but layering with additional external data sets such as salary, provides an even richer picture. Our data team recently compared salary data for Software Developer, Applications jobs using Occupational Information Network's (O*NET) classification.
We found that while Seattle has twice as many job openings for Software Developers, Applications as San Francisco, the average annual salary is over $8,000 less there than in San Francisco. Also interesting is that Software Developers, Applications positions in San Francisco make over $9,000 more per year than the same employees in San Jose (which are quite close geographically). As a point of comparison, the U.S. average salary for Software Developer, Applications is $88,980. The LinkUp database shows there are currently just over 45,000 job openings for this occupation in the U.S.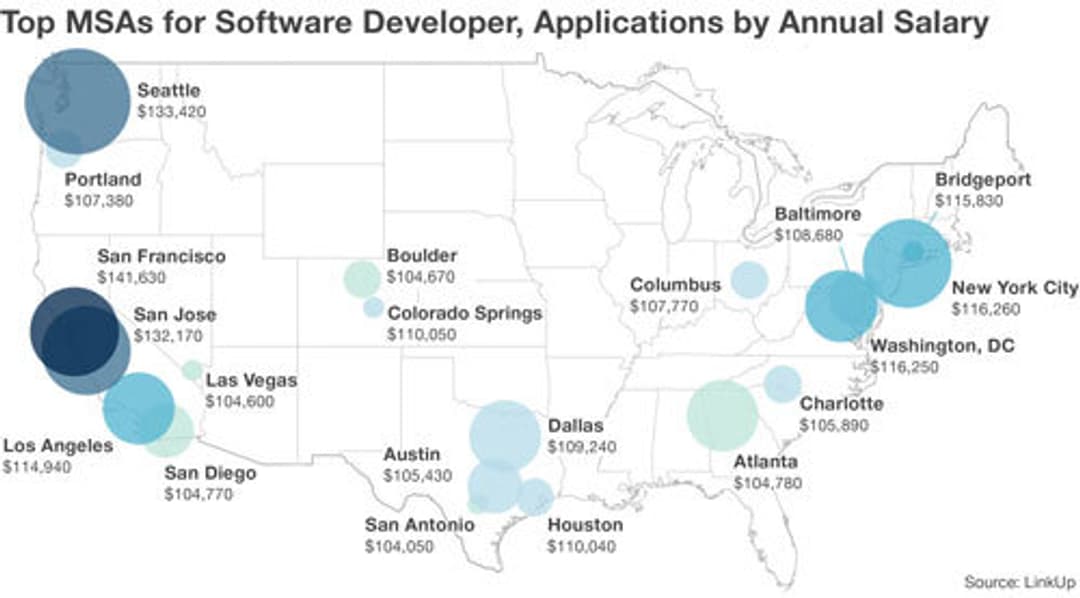 Insights

:
Related insights and resources
Stay Informed

:
Get monthly job market insights delivered right to your inbox.
Thank you for your message!
The LinkUp team will be in touch shortly.