Strong Job Gains in February, Despite Declining Labor Demand, Will Likely Add More Confusion to the Already-Confounding Macro Environment
Read the full article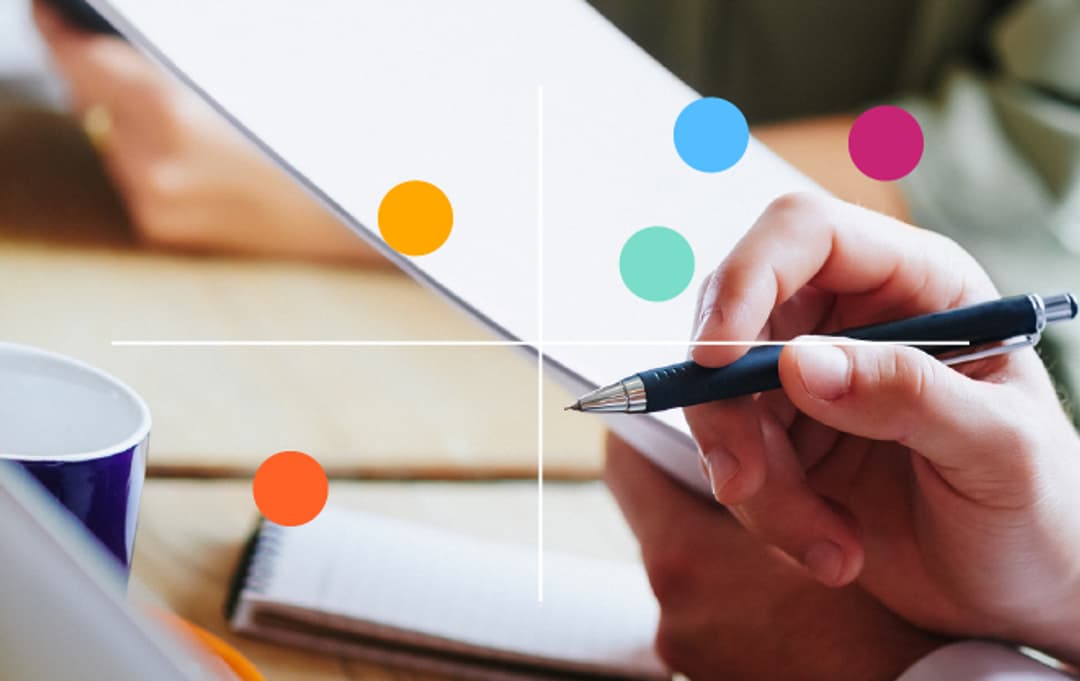 The article points to data from LinkUp, ZipRecruiter, and Indeed, all of which show a steep and steady decline in job openings since early last year and highlights the sharp contrast to BLS data that shows a far more modest decline.
Posting the chart on LinkedIn, Peter Berezin, Director of Research and Chief Global Strategist at BCA Research said that the chart was "the most important macro chart at the moment."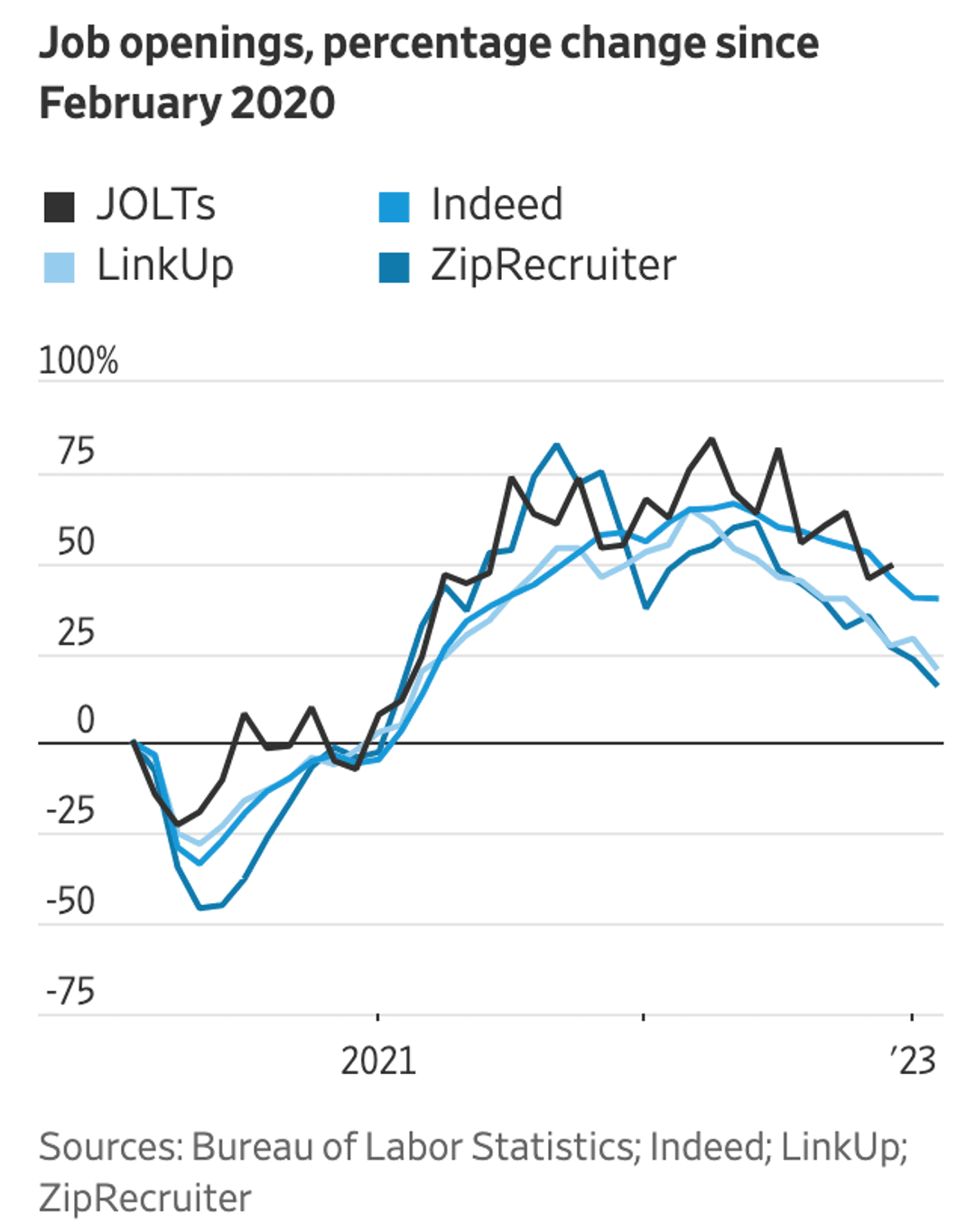 In explaining the difference between BLS and private-sector data, the article states, "The reliability of the Labor Department's job-openings estimates has declined in recent years because fewer businesses have been responding to survey questions, said Paul Calhoun Jr., an economist at the Labor Department. The response rate for the survey fell to 30.6% last September from 56.4% in February 2020. The department increased its sample size in 2019 because of the declining response rates. Private sector postings aren't as focused on active searches, but the sample sizes are much larger, lending credence to their findings."

In a subsequent NYT article entitled 'Peering Through the Fog of Inflation', Paul Krugman highlighted the same chart as an example of why things were so confusing at the moment, writing, "A rising number of U.S. businesses just aren't responding to government surveys, calling those surveys' reliability into question. Right now, official measures of job openings show an extremely hot labor market, but private-sector measures show significant cooling. Ordinarily, we'd treat the official measures as the gold standard here — but this time … maybe not?"
Of course we'd make the case that our data should always be regarded as the gold standard, but in any event, we thoroughly agree with Krugman's broader case that there is plenty of fog surrounding inflation in general and the labor market in particular. Adding to the confusion, we expect that Friday's jobs report for February will further confound when jobs numbers come in far higher than expected. As we wrote last week in our non-farm payroll forecast, we are forecasting a net gain of 365,000 jobs in February, nearly double the 203,000 consensus estimate.
Not only is it baffling to most observers how resilient the job market has proven to be in the face of the Fed's relentless barrage of rate hikes, but it might also seem contradictory that we are forecasting strong job gains despite the steep and steady decline in job openings. The abbreviated explanation is that the bid-ask spread between employers and job candidates has narrowed considerably over the past 24 months as employers have raised wages, the supply of candidates has increased steadily, and labor demand still remains ~20% above pre-pandemic levels.

For anyone interested, we'll be walking through a longer and more detailed explanation than that, along with other commentary around the job market, during a zoom conversation Digging into the Job Market tomorrow at 3PM CT.
As to the credibility of our forecasts, the quality of our data, and the signal inherent in it, we'd point to our 2022 NFP forecast track-record (see graph).
We hope it holds up similarly as well in 2023.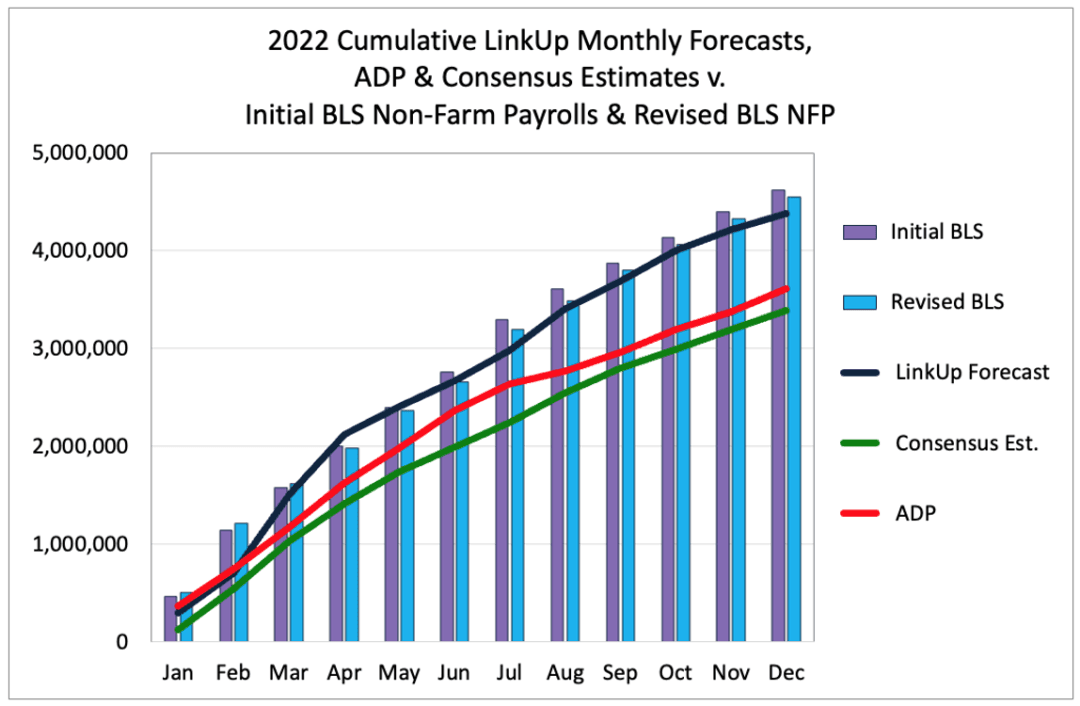 Insights

:
Related insights and resources
Stay Informed

:
Get monthly job market insights delivered right to your inbox.
Thank you for your message!
The LinkUp team will be in touch shortly.