The Horror Show of March & Tomorrow's Jobs Report
There are hardly words to describe this crisis, so I'm not even going to try.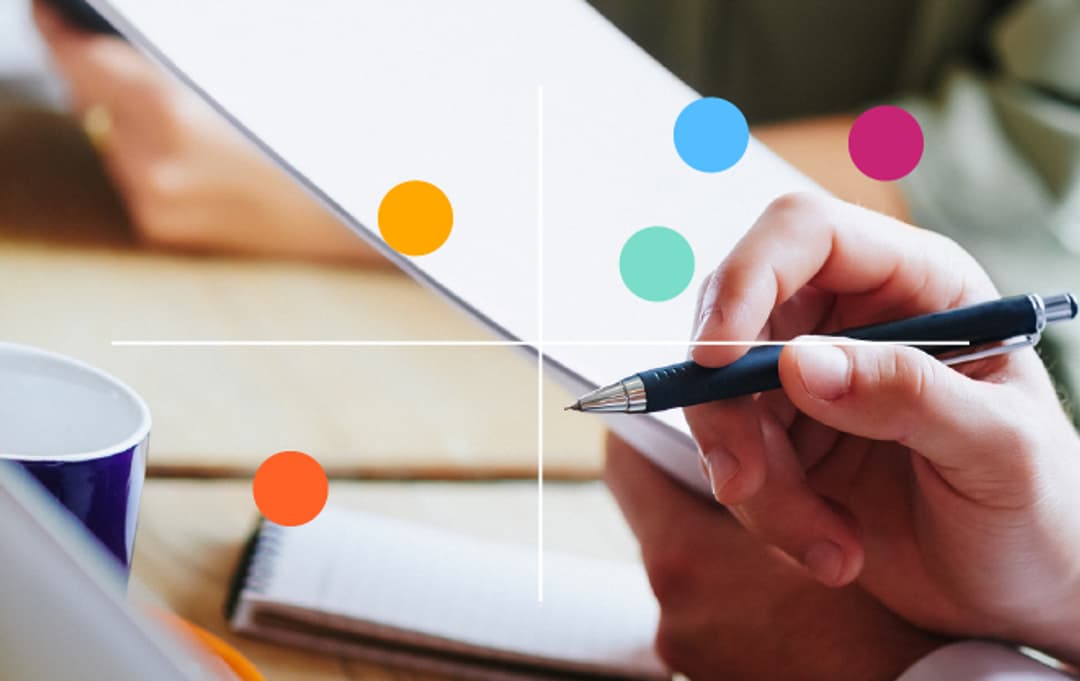 There are hardly words to describe this crisis, so I'm not even going to try. Every aspect of it has been a complete horror show and our hearts and thoughts go out to everyone who is suffering in any way as a result of the crisis. Equally as important, I'm left speechless by the incredibly courageous and selfless doctors, nurses, and healthcare workers who are risking their lives every day on the front lines of the pandemic..
Endless thanks also need to be expressed to the millions of people working outside of their homes every day to serve, protect, feed, supply, and help all of us and our communities. One of the most critical, inspiring lifelines through this insanity is the pervasive evidence that the magnitude of the devastation is being matched by the persistent demonstrations of generosity, compassion, bravery, sacrifice, kindness, and humanity.
And holy shit are we going to need that lifeline as the economic tsunami sweeps the globe. As bad as we all knew it would be, this morning's jobless claims report for the U.S. was breathtaking. The speed and severity of the destruction of jobs has been well beyond anything anyone on the planet today has ever seen. Unfortunately, LinkUp's job market data indicates, precisely as most people are predicting, that the job market is only going to get worse in the months ahead.
As background, LinkUp is the global leader in delivering job market data to clients in the human capital management, corporate, and financial industries. Our job market data is derived from a dataset of job listings indexed daily from corporate websites around the world. Our historical dataset of 130 million job records goes back over 10 years and is updated every day with roughly 4 million currently active jobs indexed from 60,000 company websites in the U.S. and around the world.
As a result, our data is always current with no duplicate or expired listings, and because we do not aggregate jobs from other job boards and job sites, we have completely eliminated job board pollution. From that powerful and predictive dataset, we have developed a wide range of data solutions that help our clients in a variety of ways, one of which is gaining insight into the job market. And March was, to say the least, unprecedented.
Total active job openings for the entire month fell just 4%, but new job openings plummeted 20% and jobs removed skyrocketed 23%. In almost all cases, companies only remove jobs when they are filled with a hire. Occasionally, companies will remove jobs in bulk in advance of layoffs or a bankruptcy, but in the case of March, companies were clearly pulling down jobs off their company websites because they had absolutely no intention of filling them. Jobs removed jumped to 1.7 million, about 300,000 jobs higher than the trailing 12-month average.
What the monthly data masks, however, is how sharp and sudden the decline in job openings was. Looking at the daily LinkUp 10,000 index, one of the metrics we've created to normalize our data to account for the fact that we are always adding new companies to the index, it's clear that job listings didn't really start declining until about March 16th. In the final 2 weeks of the month, the 10,000 global employers with the most job openings in the U.S. removed about 400,000 job openings from their corporate career portals on their company websites.
Similar timing can be seen in Canada, the UK, Italy, France, and Germany. The chart below shows job openings in those countries, all of which are indexed to 100 beginning on January 1st.
For the month, the LinkUp 10,000 fell just over 4% to 5.2 million jobs.
Looking at job openings by state, Job openings across the U.S. fell 19%, with declines ranging from 12% (AL) to 31% (NV & SD).
Not surprisingly, New York saw the largest declines in labor demand, but similar percentage declines were seen throughout the country.
Clearly the hardest hit businesses were bars and restaurants and retailers that got crushed as states began implementing their own shelter-in-place policies.
But businesses across the board got slammed as the economy hit a wall and 5 out the top 6 occupations that saw the largest declines in job openings included sales, administrative, operations, management, and tech.
We rarely look at sponsored job openings on LinkUp.com for insights into labor demand because the data is extremely noisy, but in March it was particularly startling to see how quickly and severely total jobs on LinkUp.com, both organic and sponsored, dropped.
Hiring velocity also slowed in March as indicated by our Closed Duration metric which rose from 47 days to 50 days in March.
And finally, looking at our paired-month data for March, which tracks job openings for just those companies that were hiring in both February and March, new job openings fell 8% and total job openings fell 1%.
Our non-farm payroll (NFP) forecasting model is driven primarily by our paired-month data and based on March data, we are forecasting that the U.S. economy lost 25,000 jobs during the month. We are also forecasting that January and February job gains will be revised downward by a total of 186,000 jobs.
Because the Bureau of Labor Statistics bases their Employment Situation Report on only data for the week that includes the 12th of the month, tomorrow's jobs report couldn't possibly be more irrelevant as a measure of what is happening to the U.S. economy in general and the job market in particular.
Not only is it backward looking, it's measuring job growth prior to March 16th – a world that no longer exists. Unfortunately, the world that exists today is one where 10 million people in the U.S. are out of work and labor demand, looking forward, is down, for the moment anyway, at least 20%.
It's also a world where the navy has to send hospital ships to New York City.
What a horror show.
Insights

:
Related insights and resources
Stay Informed

:
Get monthly job market insights delivered right to your inbox.
Thank you for your message!
The LinkUp team will be in touch shortly.