Cannabis Jobs Report: the green wave
Election night last month left many with more questions than answers. But when the votes were counted, there was one clear winner: legal cannabis.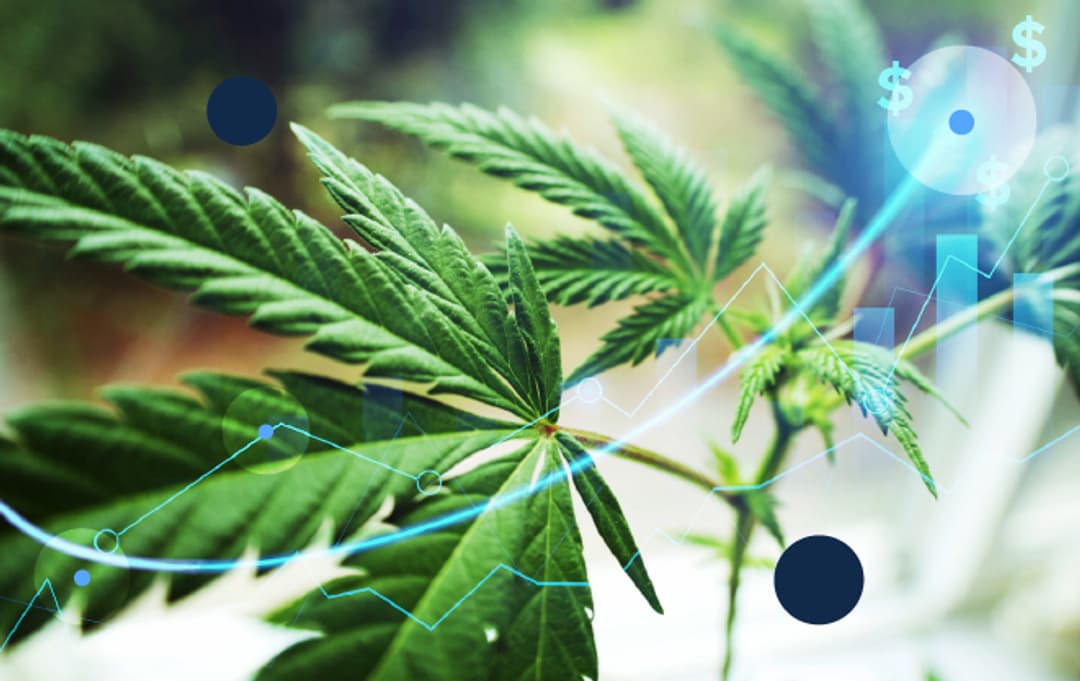 Election night last month left many with more questions than answers. But when the votes were counted, there was one clear winner: legal cannabis. In what many industry experts have dubbed the "green wave," voters cleared cannabis for adult use in Arizona, Montana, New Jersey, and perhaps most surprisingly, South Dakota. (See the map in the full LinkUp Cannabis Jobs Report)
These victories bring the number of states that have legalized adult recreational cannabis use to 15. This latest series of legalizations highlights changing public sentiment around cannabis. According to a 2019 study by the Pew Research Center, nearly 70% of U.S. adults believed cannabis should be legal, a number that has more than doubled since 2009.
Retail sales of medical and recreational cannabis in the United States are on pace to close the year at $19 billion, and projections show that number could soar as high as $45 billion by 2025. Many states are expected to add to the wave of legalization measures to capitalize on legal cannabis' proven track record of generating significant tax dollars and jobs—a potentially timely solution to the problem of growing state budget deficits across the country.
Cannabis Jobs Report

In our recently released LinkUp Cannabis Jobs Report we explore job demand in the cannabis industry. As the industry continues its upward trajectory in both revenue and job growth, we examined LinkUp's job data for insights on the locations, companies, and occupations that are booming.
We continue to see the most cannabis job listings in the states of Colorado and California, much like we observed in our previous 2018 Cannabis White Paper. Those numbers are not surprising, as these two states paved the way for all the other the state-level legalizations that followed. However, we are seeing a notable uptick in hiring in Illinois, Florida and on the East Coast. Medicinal legalization of marijuana, which is far more prevalent than legalization for recreational use, is clearly driving jobs throughout the country as well.
In terms of cannabis companies with the most job listings, we have seen a lot of movement since May 2019 when we last analyzed hiring in the industry.
The cannabis company with the most job listings currently is Massachusetts-based Curaleaf, which didn't make our top 10 for hiring in 2019. It is now the United States' largest multi-state operator with operations in 23 states. The 3,000-person company currently boasts 96 dispensaries, 23 cultivation facilities and over 30 processing sites.
Chicago-based Cresco Labs (with 2,000 employees across nine states, 29 retail dispensary licenses and 16 facilities with over 604,000 sq. ft. of total cultivation capacity) is currently 2nd in terms of job listing quantity, while in May 2019 it came in third.
Green Thumb Industries (also based in Chicago with operations in 11 states, over 2,000 employees, 93 retail dispensary licenses and 13 manufacturing facilities) rounds out the current top 3, but came in 5th in May 2019.
Of the 10 companies with the most cannabis job listings right now, only 2 made the list in our last analysis, indicating significant movement within the industry.
Drilling down to occupations within cannabis companies, we can see a shift from marketing and development occupations to more production and sales oriented occupations. The highest job counts are found among front-line supervisors: production and operating workers, customer service reps, and front-line supervisors: retail sales workers.
The future
Federal legalization will be an important component to the future growth of the cannabis industry. The current state-by-state approach has left regulatory gaps for businesses that operate within state-legal systems, but ultimately still conduct trade in a federally illicit product. Companies have difficulty insuring their businesses, and they do not qualify for federal disaster aid. Additionally, cannabis businesses are subject to tax laws drafted in the 1980's that limit their ability to bank and to obtain traditional financing.
The House of Representatives recently approved legislation that would decriminalize marijuana as well as "address the devastating injustices caused by the War on Drugs." This vote in the Democratic-led House marks the first time a chamber of Congress has voted on federal marijuana decriminalization, though there is little chance of the legislation making it through the Republican-led Senate.
The Marijuana Opportunity Reinvestment and Expungement (MORE) Act passed along party lines, and would remove marijuana from the Controlled Substances Act as well as eliminate criminal penalties for individuals who manufacture, distribute or possess marijuana. It also seeks to create a process for expungement of prior convictions and conducting sentencing review hearings for federal cannabis offenses. The MORE Act would also authorize a 5% sales tax on marijuana products. That revenue would be invested into individuals and communities already disproportionately impacted by the war on drugs.
It will be interesting to watch how the legalization process continues to play out amid the incoming administration. President-elect Joe Biden and Vice President-elect Kamala Harris have both been outspoken about their increasingly positive views on cannabis, with Harris having co-authored several cannabis reform bills in the senate.
Download the report
Get your own copy of the Cannabis Jobs Report.

Insights

:
Related insights and resources
Stay Informed

:
Get monthly job market insights delivered right to your inbox.
Thank you for your message!
The LinkUp team will be in touch shortly.