Pace of Job Gains Showing More Hints of Running Out of Gas (Assuming Trump Doesn't Drive It Off A Cliff First)
For good reason, there is a great deal of fear, uncertainty, and doubt about the job market these days.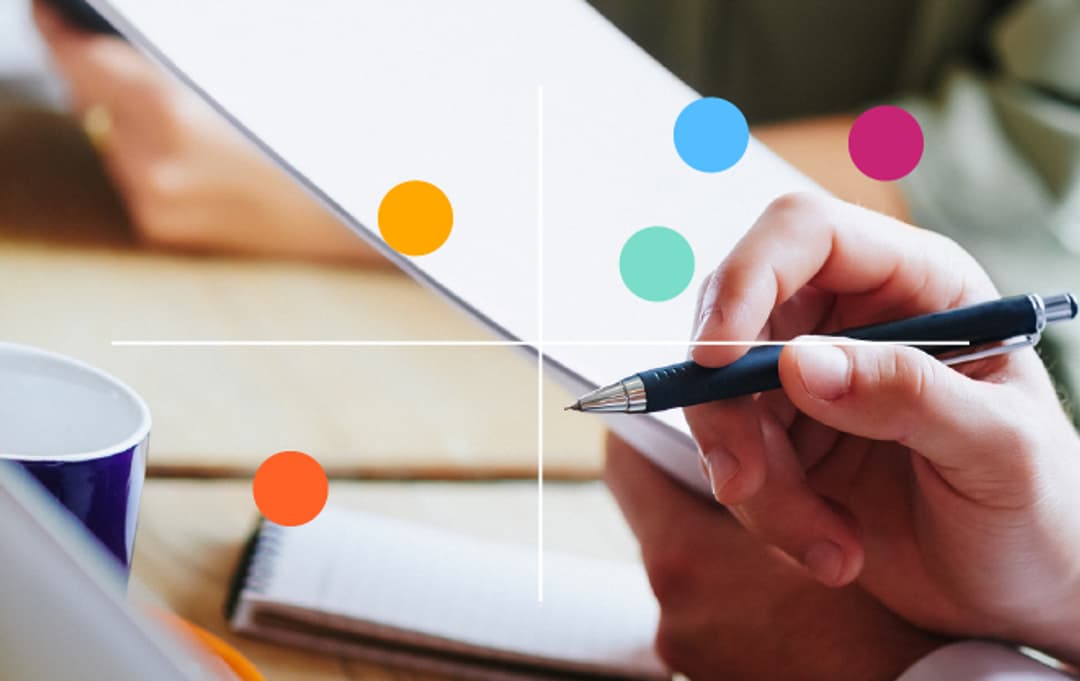 For good reason, there is a great deal of fear, uncertainty, and doubt about the job market these days. Earlier this month, the Fed surprised almost no one by raising interest rates in part because of the strength of the nation's labor market. But while the Fed's decision itself was virtually a foregone conclusion, the debate about the rationale behind the decision is anything but settled.
Leaving aside for a moment the state of the overall economy, the markets, and other potential factors, there are a number of irrefutable facts to point to for those in favor of the rate hike. Unemployment stands at 4.3%, labor demand throughout much of the economy continues to clearly exceed supply across most of the country, and the U.S. economy has now recorded monthly job gains for 80 consecutive months.
But on the other side of the argument lie a handful of equally irrefutable facts. The labor force participation rate and the employment population ratio are essentially at record lows, indicating ample slack in the labor market, and growth in wages remains stuck at rates below what one would expect given the continued strength of the labor market.
And it is this last fact, the persistent lack of significant wage inflation, that seems to be fueling the most inflamed debate. While we've argued that we've been in a full employment environment for roughly a year due to the large and growing imbalance between labor demand and supply, wage growth remains stubbornly and inexplicably anemic. For certain, given the epic level of income inequality and its catastrophic impact on lives, there is a more-than-reasonable argument to be made, at least as far as wages are concerned, that the Fed should keep rates low.
Unfortunately, the uncertainty surrounding the job market is only going to grow as more hints emerge that the best days of job growth may be behind us. While monthly job gains should be expected to decline year-over-year as the current economic cycle extends further and further, it is also the case that at some point, declining job growth indicates a turning tide. Since the peak of average monthly job gains of 258,000 in 2014, average monthly job gains in 2017 have dropped to 162,000 through May.
Perhaps more notably, the Fed's recent Beige Book indicated that the business outlook softened just ever so slightly for the period ending May 22nd. Also of note, JOLTS data from April showed that quits fell by 111,000 to 3.03 million, a signal that confidence in finding a new, better paying job might be waning. And lastly, the Bureau of Labor Statistics (BLS) has revised downward their monthly non-farm payroll data for each of the past 7 months.
To be sure, these ever-so-faint hints of potential trouble on the horizon could turn out to be meaningless, but perhaps just a bit more substantive is the fact that new job openings in LinkUp's job search engine have dropped in both April and May.
Again, it's tough to sound the alarms too loudly at this point given that new job openings declined in 7 of 12 months last year and on 2 occasions for 3 consecutive months. But weak job gains last month also came in below consensus estimates, surprising most on Wall Street (except a few of us at the low end of the forecast range).
And based on the decline in LinkUp's May job data, we are forecasting another disappointing jobs report for June with a net job gain of just 115,000 jobs. Our June jobs data, which we'll publish next week following the end of the month, should provide some hint at what we can expect for July's Non-Farm Payroll numbers.
But regardless of whether or not the current bull market in job growth might be running out of gas, there is no doubt whatsoever that the President is doing everything in his power to drive the nation's job-creation engine straight off a cliff. There are way too many examples to list them all, but a few highlights include the horrendous decision to pull out of the Paris climate accord which both accelerates the destruction of the planet AND crushes American global competitiveness and the related job growth, abandoning the Trans-Pacific Partnership, and the efforts to repeal and replace Obamacare. Trump's policies couldn't possibly be any more counter-productive to job growth, and to add insult to injury, he's already lying about his jobs record.
As a June 13th Times editorial states, by trying to reduce taxes for the wealthiest by repealing healthcare for 23 million people, gutting Wall Street reforms enacted following the Great recession, and neglecting to focus on any meaningful infrastructure legislation, "The prospect of good jobs at good pay has faded of late, and the government is only threatening to make things worse."
And then there are the minor absurdities such as Trump's incessant yet non-sensical focus on the coal industry and Scott Pruitt's equally brazen lies about how many coal jobs Trump has created since January. As good as David Plotz's rant about coal jobs was on the Political Gabfest, John Oliver's annihilation is even better. (By the way, the top 5 states generating power from wind – ND, SD, IA, KS, OK – are all red states). And I'll just pretend for a minute that a rebuttal is even necessary by suggesting a more suitable industry for Trump to focus on: the 16 million workers struggling in the retail sector.
Trump's order for a 'national security' review of steel imports for the sole purpose of justifying a steel tariff stands as yet another mockery. As a WSJ editorial points out, there are 16 times more workers in steel-consuming industries as there are in the steel industry, and when George W. Bush imposed steel tariffs in 2002, U.S. businesses lost 200,000 jobs, more than were employed in the entire steel industry at the time (187,500), resulting in $4 billion in lost wages. That same editorial concludes, "The case against steel tariffs is so overwhelming that it's hard to believe even Mr. Ross can find a way to justify it. The motivation could only be to assist the politically clamorous owners of a handful of steel companies that would exploit government favoritism to raise prices. The losers would be millions of the so-called forgotten men and women the President vowed to help during his campaign."
And on and on and on…..
The outlook for the nation under Trump/Ryan/McConnell leadership is so dire that the IMF just issued a blistering report more typical of what one might expect for an emerging market economy, complete with downgraded growth forecasts for 2017 and 2018. Coming from an organization run by one of the most brilliant economists in the world, that's as good a sign as any of what a horror show we're in the midst of.
Recommended Reading
• Carrier Jobs Trump vowed to save are moving to Mexico
• Seattle's minimum wage is not having the negative impact critics said it would
• Friedman on Trump, China, and trade
What works
Genesys Works – helping disadvantaged youth with mentoring and internships
Insights

:
Related insights and resources
Stay Informed

:
Get monthly job market insights delivered right to your inbox.
Thank you for your message!
The LinkUp team will be in touch shortly.