May 2021 Jobs Recap: Another month of steady growth
Continuing the climb, May was yet another month of steady growth with active job listings rising another 4.06%.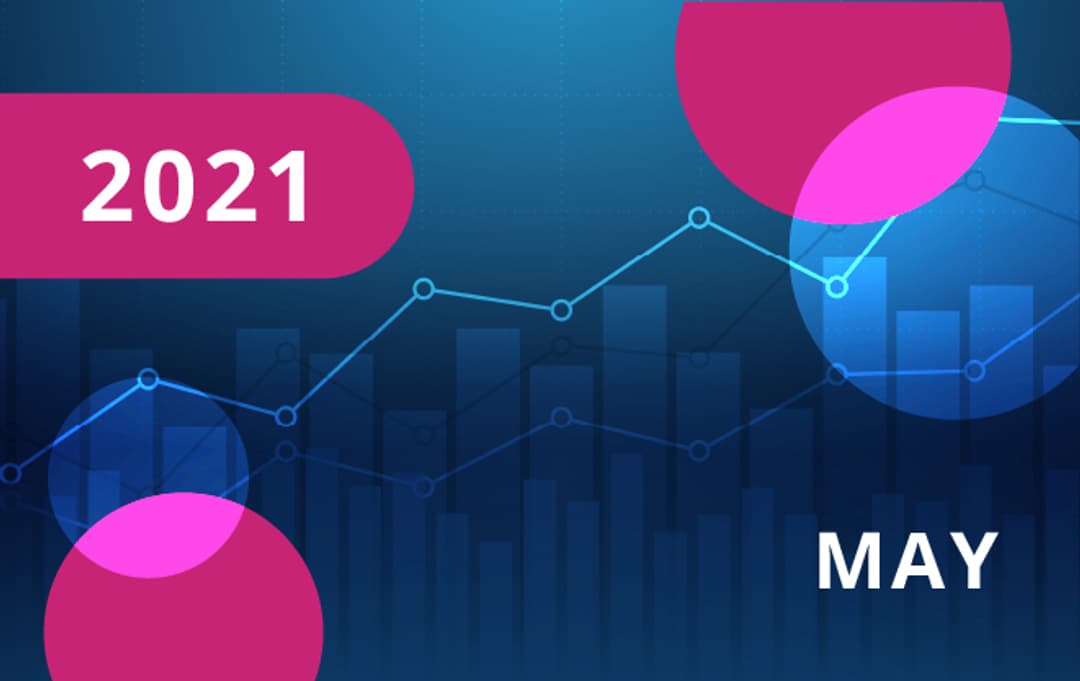 Continuing the climb
According to LinkUp data, May was yet another month of steady growth, with active job listings rising another 4.06%. This is similar to the previous month's 4.23% overall US growth rate. At the state level, 98% of states saw job listings increase in May, with Mississippi being the only state showing declines.
We continue to see job listings increase in nearly all occupations and industries. Job listings are soaring in Education; the ultra hot housing market is driving an uptick in Real Estate jobs; and Construction job listings continue to see a substantial boom as well.
While the current abundance of active job listings, and the growth over the last year is exciting, the pandemic's impact on employers in the labor market has been more of a rollercoaster. This spring we saw job seeker search trends move toward fewer job searches overall. This created a difficult situation for employers, driving up recruitment costs across occupations and industries.
Though a variety of factors are at play, the continued decline in COVID cases, and recent upward trends in job searches are good signals—we expect increases in job seekers on the horizon.
↘ To receive LinkUp Jobs Recap emails with monthly job market insights like this in your inbox, subscribe here.
Insights

:
Related insights and resources
July 2021 Jobs Recap: Summer heat increases along with job listings

Read full article

April 2021 Jobs Recap: A spring in our step with yet another month of growth

Read full article
Stay Informed

:
Get monthly job market insights delivered right to your inbox.
Thank you for your message!
The LinkUp team will be in touch shortly.