Labor Market Turtles and Hares: Sector-level Growth Rates Vary
Despite disarray in Washington, it seems the economy is faring well in 2017. Unemployment is low, consumer and business spending is up, and homes are selling like hotcakes.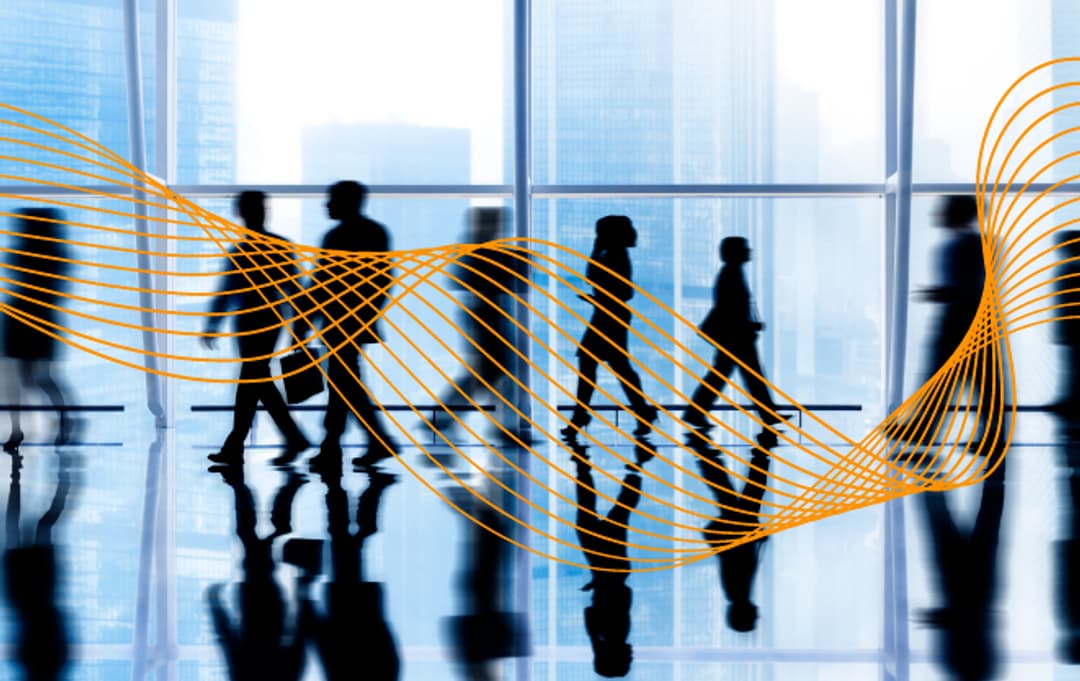 Despite disarray in Washington, it seems the economy is faring well in 2017. Unemployment is low, consumer and business spending is up, and homes are selling like hotcakes. These positive signals don't come without challenges, of course, which include slow-to-stagnant wage growth, skills gaps leaving companies with labor shortages, and below-target inflation rates.
Overall, though, the economy and a record-setting streak of monthly job gains have continued to provide positive news amidst otherwise grim headlines of late. But within the overall U.S. economy, not all industries are on a hiring spree. We took a sector-level look at the labor market, focusing on 12-month and three-month growth rates. Unsurprisingly, retail and manufacturing bring up the rear, while transportation, national security and mining are gaining momentum.
Slow and Shrinking: Manufacturing and Retail
The overall manufacturing sector has seen modest growth in the last 12 months at 16%, with a 2% decline in growth in the last 3 months. While job opportunities have significantly declined in textile mills, paper mills, and primary metal manufacturing, other types of manufacturing have seen significant growth. Most notably, textile product mills, petroleum and coal product manufacturing, and furniture manufacturing have had significant 12-month job opening gains.
As Amazon and other online retailers continue to grow, more brick-and-mortar stores are shutting off the lights. Overall, the retail trade sector has had a 34% increase in job openings over the past 12 months, with 17% growth in the last three. Motor vehicle and parts dealers have doubled their job openings in the last year, but most other retail sub-sectors are growing much more slowly, most notably within furniture and home furnishings retailers, clothing stores, and electronics and appliance stores.
America's Most (Help) Wanted: Truckers, Border Patrol, and Miners
If you have your CDL-A driver's license, consider yourself among America's Most Wanted. The transportation sector tops the charts for both year-over-year demand growth from 2016 to 2017, and for growth within the last three months, joined by the government and mining sectors. Within transportation, trucking has seen the largest growth in job openings in the last year, at over 200%. The growth is not driven (pun intended) by increases in the quantity of items shipped, but in the uptick in retiring workers as the average driver's age approaches 50.
According to Driver Solutions, the industry currently faces a shortage of 50,000 drivers as baby boomers are starting to retire. That number could be conservative, though, with some projecting an actual shortage of 100,000 drivers in 2017. The industry is responding to the shortage by sweetening the deal for qualified drivers, adding more "home time" options, attractive benefits, early advancement opportunities, and performance-related incentives.
Border Patrol has also earned a spot on the Most (Help) Wanted list, with The Dallas Morning News reporting that the Department of Homeland Security is looking to hire 15,000 new agents: 5,000 for border patrol and 10,000 for Immigration and Customs Enforcement. In the last 12 months, demand within the National Security and International Affairs sector has increased by more than 1,000%.
Last on our Most Wanted list, with lower numbers but huge gains in demand, is the mining sector. The mining sector has seen a 285% increase in job listings in the last 12 months.
Contrary to recent comments by the President, this growth is the result of several factors independent of White House policy. Several new coal mines have opened or are slated to open in Pennsylvania, Wyoming, Alabama and West Virginia, according to NPR. Demand for the type of coal produced in these plants has gone up recently in response to supply chain disruptions in Australia and soaring demand in China. Higher commodity prices and increased demand for mined resources will result in about $55 billion in excess cash over the next 3 years by the top mining companies. All of these factors have placed mining in the northeast quadrant of our graph; not our President's inauguration. And in any event, even if every single one of the 15,000 job openings in the mining sector were filled (as compared to 5.3 million total job openings in LinkUp's job search engine in July across the entire economy), the job gains would barely register (hence the nearly invisible dot on the chart).
While it's safe to say the labor market is strong in 2017, individual sectors and subsectors tell nuanced and varying stories that greatly impact skilled workers and communities. Growth in one area often means depletion in another, and it will be interesting to see how the lagging sectors will respond in coming months and years. Check back again soon for our next post examining the fascinating retail sector in the age of Amazon.
Insights

:
Related insights and resources
Stay Informed

:
Get monthly job market insights delivered right to your inbox.
Thank you for your message!
The LinkUp team will be in touch shortly.