LinkUp Forecasting Non-Farm Payroll of 105,000 For October; Barring The Apocalypse, Job Gains Should Remain Slow And Steady
Given the abundance of bias in my blog posts over the years, there is no way that I can refrain from endorsing Hillary in a post just a few days prior to the election.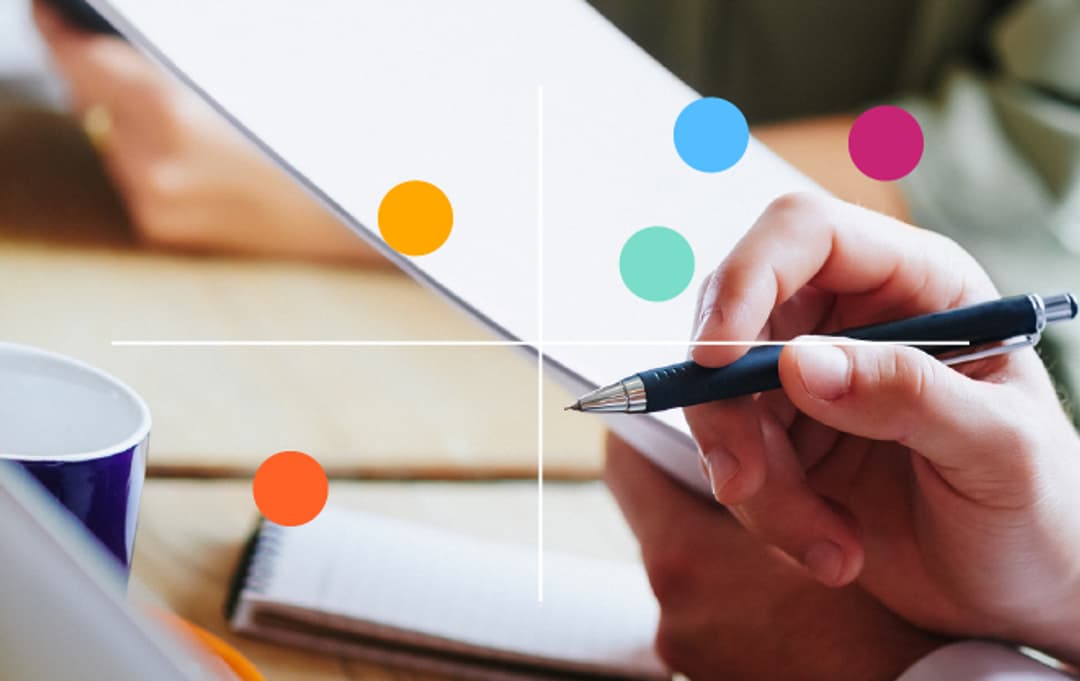 Given the abundance of bias in my blog posts over the years, there is no way that I can refrain from endorsing Hillary in a post just a few days prior to the election. But rather than re-write what has already been written countless times over the past year, I will leave it to a serious pro and simply repost Thomas Friedman's editorial from yesterday's New York Times.
Donald Trump Voters, Just Hear Me Out – Thomas Friedman, NYT November 2, 2016
This is my last column until after the election, so I'd like to address the people least likely to read it: Donald Trump voters. Who knows? Maybe I'll get lucky and a few of them will buy fish wrapped in this column, and they'll accidentally peruse it! Desperate times call for desperate measures.
While I've opposed the Trump candidacy from the start, I've never disparaged Trump voters. Some are friends and neighbors; they're all fellow Americans. We should take their concerns seriously. But we should also demand that they be serious, that they draw distinctions between these two presidential candidates.
Yes, Hillary Clinton is a flawed leader — but in the way so many presidents were. We know her flaws: She has a weakness for secrecy, occasionally fudges truths, has fawning aides and a husband who lacks discipline when it comes to moneymaking and women. But she is not indecent, and that is an important distinction. And she's studious, has sought out people of substance on every issue and has taken the job of running for president seriously.
Trump is not only a flawed politician, he's an indecent human being. He's boasted of assaulting women — prompting 11 to come forward to testify that he did just that to them; his defense is that he could not have assaulted these women because they weren't pretty enough.
He's created a university that was charged with defrauding its students. He's been charged with discriminating against racial minorities in his rental properties. He's stiffed countless vendors, from piano sellers to major contractors. He's refused to disclose his tax returns because they likely reveal that he's paid no federal taxes for years, is in bed with dodgy financiers and doesn't give like he says to charity.
He's compared the sacrifice of parents of a soldier killed in Iraq to his "sacrifice" of building tall buildings. He's vowed, if elected, to prosecute his campaign rival.
We have never seen such behaviors in a presidential candidate.
At the same time, Trump has shown no ability to talk about any policy issue with any depth. Harlan Coben's debate-night tweet last month had it right: "On Aleppo he sounds like a fifth grader giving a book report on a book he never read."
I understand why many Trump supporters have lost faith in Washington and want to just "shake things up." When you shake things up with a studied plan and a clear idea of where you want to get to, you can open new futures. But when you shake things up, guided by one-liners and no moral compass, you can cause enormous instability and systemic vertigo.
But there is an even more important reason Trump supporters, particularly less-educated white males, should be wary of his bluster: His policies won't help them. Trump promises to bring their jobs back. But most of their jobs didn't go to a Mexican. They went to a microchip.
The idea that large numbers of manual factory jobs can be returned to America if we put up a wall with Mexico or renegotiate our trade deals is a fantasy. Trump ignores the fact that manufacturing is still by far the largest sector of the U.S. economy. Indeed, our factories now produce twice what they did in 1984 — but with one-third fewer workers.
Trump can't change that. Machines and software will keep devouring, and spawning, more work of all kinds. Did you hear that IBM's cognitive computer, Watson, helped to create a pop song, "Not Easy," with the Grammy-winning producer Alex da Kid? The song was released on Oct. 21, IBM noted, and within 48 hours it climbed to No. 4 on iTunes's Hot Tracks.
No one knows for certain how we deal with this new race with and against machines, but I can assure you it's not Trump's way — build walls, restrict trade, give huge tax cuts to the rich. The best jobs in the future are going to be what I call "STEMpathy jobs — jobs that blend STEM skills (science, technology, engineering, math) with human empathy. We don't know what many of them will look like yet.
The smartest thing we can do now is to keep our economy as open and flexible as possible — to get the change signals first and be able to quickly adapt; create the opportunity for every American to engage in lifelong learning, because whatever jobs emerge will require more knowledge; make sure that learning stresses as much of the humanities and human interactive skills as hard sciences; make sure we have an immigration policy that continues to attract the world's most imaginative risk-takers; and strengthen our safety nets, because this era will leave more people behind.
This is the only true path to American greatness in the 21st century. Trump wants to make America great in ways that are just not available anymore. "What do we have to lose" by trying his way? Trump asks. The answer is: everything that actually makes us great. When the world gets this fast, small errors in navigation have huge consequences.
While Clinton has failed to inspire, her instincts and ideas will keep us hewing to basically the right course. And however great her flaws, she is still in the zone of human decency. Trump is not.
We can never be great as a country with a president with the warped values of Donald Trump. I pray that in the end at least some Trump voters, my fellow Americans, will see that.
Friedman's piece is not only deadly accurate, but his commentary about Trump's claims that he'll bring back manufacturing jobs to those displaced by technology and globalization are particularly relevant to this blog. And as absurd as Trump's claims are, his scathing criticism of Obama's record on the economy (which remains the envy of the world) and job creation are equally as preposterous.
Since October of 2010, 13.8 million jobs have been added to the U.S. economy, unemployment is sitting at 5%, we have been in a 'Full Employment' environment since at least April/May, and wage inflation is continuing to spread across the entire economy which has helped narrow the massive and debilitating inequality gap that has plagued the nation for far too long. So by all measures, not only is the economy in solid shape considering the global backdrop, but the U.S. labor market has remained strong despite a constant barrage of global and political challenges.
In regard to the overall economy, James Stock, a Harvard economist, stated recently that annual growth during the current recovery is 1.74% below the past 3 recoveries, and he estimates that 0.8% of the shortfall can be accounted for by insufficient government spending and weak demand for U.S. exports. Similar challenges have buffeted the U.S. labor market. As Jeffrey Young at Deep Macro wrote yesterday:
Stepping back from the monthly numbers, the performance of the US labor market has been solid, considering the shocks that have been thrown at it. We tend to dismiss factors such as the European sovereign crisis, the fiscal cliff, the "Taper Tantrum", actual tapering and the first Fed rate hike, the emerging market rout of 2015, the strong USD, the oil price collapse, and China instability. But they were big at the time, and figured prominently in the reasons Fed officials cited to run easy policy. The irony is that the US labor market has passed all these hurdles, if not with flying colors, then with only minor scratches and dents. Jobs creation remains firm and very stable.
And that trend will continue tomorrow when the Bureau of Labor Statistics reports a net gain of 105,000 jobs in October. That may seem like a disappointing number, and it's definitely below the average monthly job gains of 178,000 so far this year, but it's well within the range that economists now estimate is required to absorb new entrants into the labor market.
Our forecast is based on the decline in new and total job openings we saw on LinkUp's job search engine in September. As the table below indicates, the declines we've seen in new and total job openings in LinkUp's data since July are perfectly correlated to the diminishing monthly net job gains since June's peak.
Based on our forecasting model, which applies a paired-month methodology to LinkUp's job openings data (sourced every day directly from 30,000 company websites), we expect that October's net job gains will come in below September's net job gains and below consensus estimates. But again, beyond the likely headlines that point to the slowing monthly job gains over the past 4 months, the labor market is one that should still be regarded as a healthy, albeit aging, tortoise rather than a sick hare. We expect wages to rise, long-term unemployment to fall, the labor force participation rate to move up, and unemployment to rise due to new entrants into the labor market (which would be a positive sign). And because October is always a tricky month to forecast (no pun intended) because of seasonal hiring, there is a chance that job gains could surprise to the upside.
Although it's a bit of a glass-half-full perspective given that new job openings fell by 5%, total job gains in October did rise by 1%.
Similarly, LinkUp's Job Duration metric continues to point to accelerated hiring. Although October's Job Duration of 45 days rose from 42 days last month, it remains well below February's peak of 56 days. As we've speculated in past forecasts, the longer duration earlier this year was due to the fact that labor demand was far greater than supply – companies simply could not find people to fill their open positions. More recently, as wages have risen slightly and more people who had been on the sidelines are now entering the job market, employers are hiring people as fast as possible.
So despite the fact that average monthly job gains are declining as the current recovery extends out further and further…
…we expect job growth to remain slow, steady, and resilient. That is, of course, barring an apocalyptic victory of Donald Trump next Tuesday in which case we'd expect all hell to break loose.
So please vote, and take to heart what Louis C.K. said last night on Conan:
"If you vote for Hillary, you're a grown-up. If you vote for Trump, you're a sucker. And if you don't vote, you're an asshole."
Insights

:
Related insights and resources
Stay Informed

:
Get monthly job market insights delivered right to your inbox.
Thank you for your message!
The LinkUp team will be in touch shortly.