Q4 2022 Economic Indicator Report Released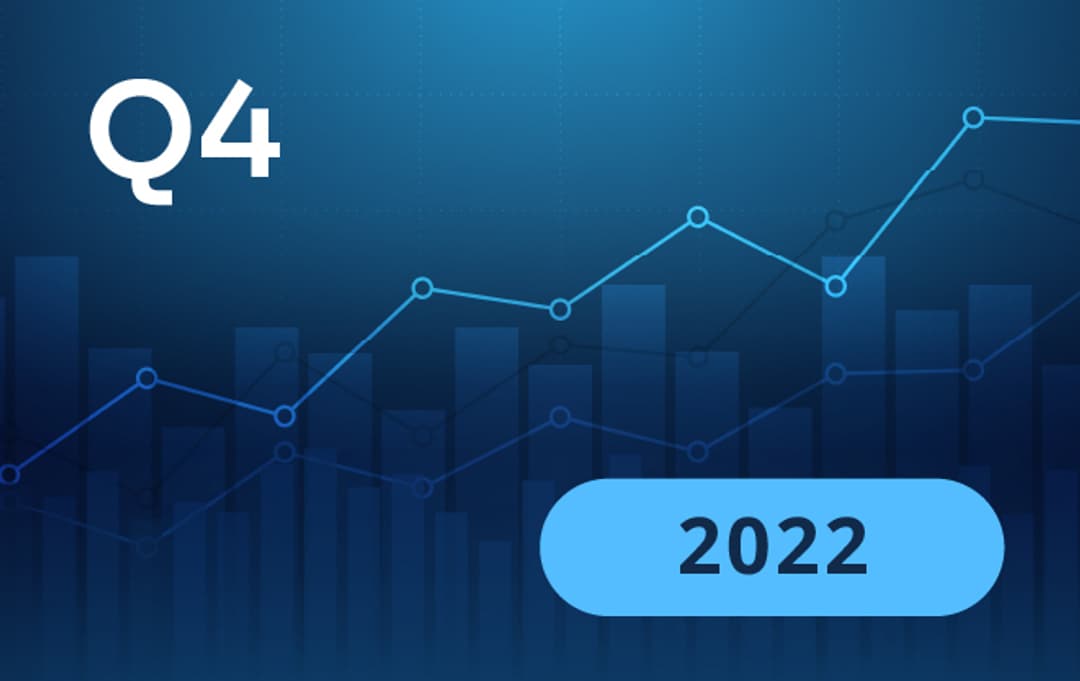 LinkUp has just released its Q4 2022 Economic Indicator Report that looks at labor demand at a macro level. Active job listings on company websites continued to drop throughout last quarter, aligning with declines observed in active and new job listings in October, November, and December. There were fewer new listings (-8.5%) than in Q3 and the number of job listings being removed was also down (-10.9%) in Q4.

Report Highlights
According to our data, states with the largest declines in job listings from Q3 to Q4 include:
Nevada (-12.0%)
Arizona (-11.2%)
Oregon (-11.0%)
Colorado (-10.9%)
Utah (-10.9%)
Texas (-10.7%)
Based on LinkUp data, job demand volatility rose slightly from Q3 to Q4 of 2022. We observed large differences between changes in job listing counts across industries, as the Public Administration industry saw job listings increase by 45.9% while the Information industry saw a decrease of 35.5%.
Industries with the largest declines in job listing volume include:
Information (-35.5%)
Transportation and Warehousing (-25.7%)
Finance and Insurance (-23.3%)
Real Estate and Rental and Leasing (-20.9%)
Management of Companies and Enterprises (-19.4%)
For our last Economic Indicator Report of 2022, we also zoom out to look at how the labor market changed throughout the year. Compared to Q4 of 2021, total volume of job listings was 10.3% lower and the count of new quarterly listings was 14.0% lower in Q4 of 2022.
Download the Data
Download the Q4 2022 Economic Indicator Report now to examine all the data, maps, and graphs for yourself.
To receive new job reports like this directly in your inbox, subscribe! Or if you want access to our macro data, before our job reports are published, purchase a subscription to our U.S. Macro Data Package.