December Jobs Recap: Decline in labor demand slows as 2022 closes
LinkUp data shows labor demand continued to decline through the end of 2022 as total active job listings dropped 4.5% in the U.S. from November to December, compared to the 6.9% decrease in listing volume from October to November, and declined across nearly all states and industries as well.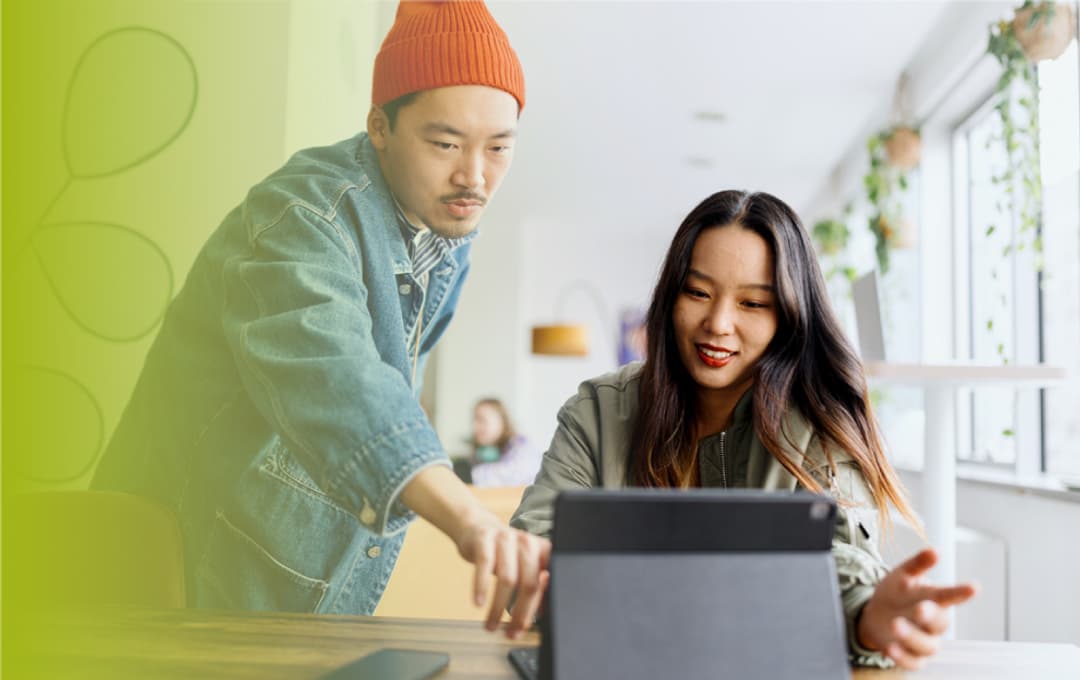 Employers also created fewer listings in December, as the count of new job listings dropped 3.2% month-over-month. However, while we observed declines in both new and total listings, removed listings grew by 3.5% from November to December.

Total listings have fallen 22.5% since the annual peak in March but dropped 16.2% overall since the beginning of 2022. Year-over-year, U.S. listings showed a 14.5% decline from December 2021-2022.
While total unique listings decreased from November to December 2022, LinkUp data shows an increase of 1.7% during the same timeframe in 2021.
CLOSED DURATION
Closed duration, or the average number of days job listings are posted on company websites before they are removed, tracks hiring velocity across the entire U.S. economy. As the average number of days a job listing remains live increases, hiring velocity slows.
Hiring velocity grew sharply after the onset of the pandemic, as closed duration fell 25.4% from May to June 2020. Since that leap, hiring velocity has generally slowed, with closed duration creeping up over the last two years.
But while the time job listings spent open increased by 10.8% from January 2021 – December 2022, closed duration increased nearly as much from just November to December 2022, climbing 7.7%.
JOBS DATA BY STATE
Job listings fell in nearly every state last month, with Montana (-12.4%), New York (-6.8%), Colorado (-6.2%), Utah (-5.7%), and Minnesota (-5.6%) showing the largest declines.
In contrast, just three states managed to maintain or increase job demand. Arkansas' job listings grew by 1.1%, while Mississippi saw a slight increase of just 0.2%. Vermont saw no significant change in labor demand.
JOBS DATA BY INDUSTRY (NAICS)
Job listings were down across all industries except for Public Administration, which saw a 10.3% increase in labor demand.
Six industries experienced declines from November to December that exceeded 10%:
Information (-16.2%)
Transportation and Warehousing (-13.6%)
Finance and Insurance (-12.4%)
Management of Companies and Enterprises (-11.7%)
Utilities (-10.7%)
Mining, Quarrying, and Oil and Gas Extraction (-10.6%)
JOBS DATA BY OCCUPATION (O*NET)
In addition to downward trends across most industries, LinkUp observed declining active listings across nearly all occupational categories month-over-month. Arts, Design, Entertainment, Sports, and Media occupations decreased the most, falling 11.6% from November to December 2022.
S&P 500 LINKUP JOBS INDEX
The S&P 500 LinkUp Jobs Index is designed to measure open jobs posted by the companies in the S&P 500 and is published on the S&P website. It can be viewed in aggregate or by sector.
According to the S&P LinkUp Jobs Index, listings were down 4.9% month-over-month as of December 26, 2022, showing declines across all sectors. Financials saw the steepest drop in listings of 10.5% from November to December 2022, followed by an 8.3% decline in Information Technology.
The Financial sector saw the largest decline of all sectors through Q4 of 2022, with a 24.3% drop from September to December. Throughout the year, however, the Financial sector saw only a 5.0% decline. Sectors that showed the largest annual declines in 2022 include Information Technology (-36.5%), Communication Services (-30.5%), and Healthcare (-15.2%).
Three sectors showed increases in listing volume from January to December 2022: Utilities (44.1%), Energy (28.8%), and Industrials (13.3%).
LINKUP JOB MARKET DATA PERFORMANCE PAPER
Learn how job market data can be used in investment strategies. Download our LinkUp Job Market Data Performance Report to view four strategies using our data that generate returns.
AVAILABLE FOR SUBSCRIPTION: U.S. MACRO DATA
The LinkUp U.S. Macro Data Package is a collection of weekly and monthly curated job reports containing timely, accurate, and predictive data. The reports provide deeper insights into the job market—from a high level all the way down to individual occupations, industries, and MSAs. Learn more »
JOIN US AT THESE UPCOMING EVENTS
Eagle Alpha Next Level Conference | New York, New York | January 19, 2023
BattleFin Alt Data Discovery Day | Miami, Florida | January 25-27, 2023
Insights

:
Related insights and resources
Stay Informed

:
Get monthly job market insights delivered right to your inbox.
Thank you for your message!
The LinkUp team will be in touch shortly.