November 2022 Jobs Recap: November job listings show cooling labor demand
Labor demand continues to cool as total active job listings dropped 6.9% month-over-month in the U.S. for the month of November and declined across all industries and occupations.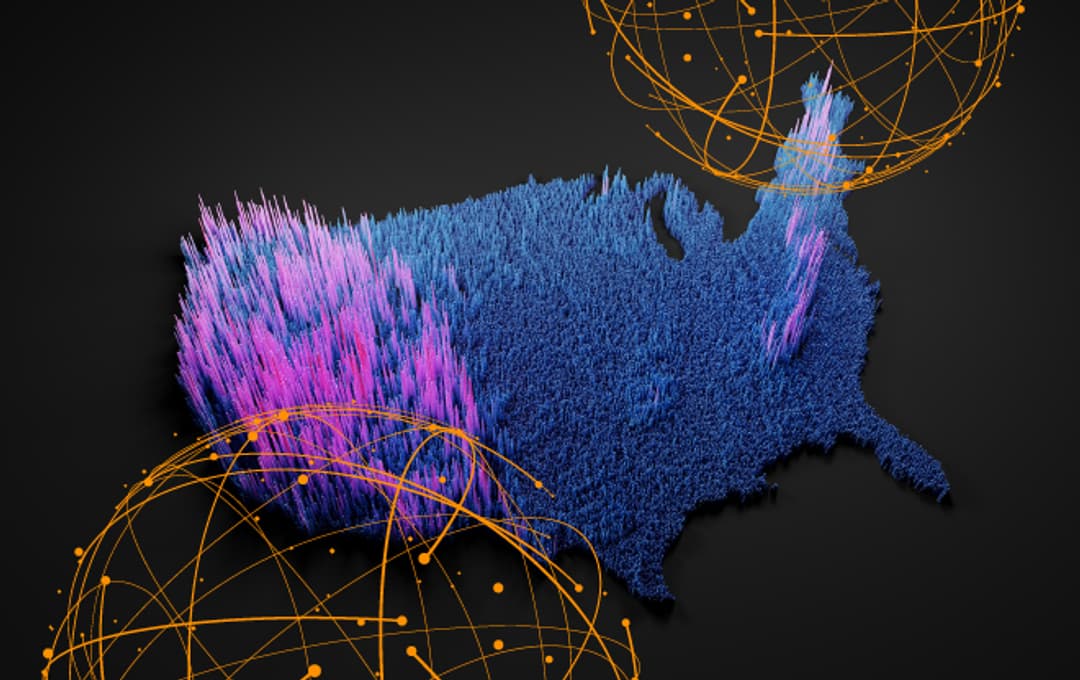 LinkUp data shows employers created fewer listings in November, as the count of new job listings dropped 12.3% month-over-month. Additionally, fewer listings were taken down, as removed listings fell by 3.2% from October to November.
November's decline follows an annual trend seen since March of this year. Total active listings have fallen 21.4% since peaking in March at 5.97M. The number of new monthly listings has continued to decline, falling 32.5% since a peak in March of 2.17M.
JOBS DATA BY STATE
Job listings fell in nearly every state last month, with Mississippi (-11.3%), District of Columbia (-11.3%), Arkansas (-9.7%), New York (-9.5%), and Texas (-8.4%) showing the largest declines. Montana saw only a slight decrease of 0.1%.
Just two states experienced growing job demand. Wyoming's job listings grew by 2.1% while Hawaii saw a slight increase (+.08%).
JOBS DATA BY INDUSTRY
Job listings were down across all industries from October to November. Three industries experienced declines month-over-month that exceeded 10%: Information (-15.9%), Management of Companies and Enterprises (-11.0%), and Finance and Insurance (-10.4%).
Additionally, Retail Trade listings accounted for 20.3% of total active listings in November – more than any other industry. Following closely behind, listings in Health Care and Social Assistance accounted for 18.2% of total active listings.
JOBS DATA BY OCCUPATION
In addition to downward trends across industries, LinkUp observed declining active listings across all occupation categories month-over-month. Listings for Computer and Mathematical occupations decreased the most, falling 12.1% from October to November.
S&P 500 LINKUP JOBS INDEX
The S&P 500 LinkUp Jobs Index measures open jobs posted by companies that are included in the S&P 500. According to this index, listings were down 5.6% month-over-month as of November 28th, with declines across all sectors – including a 12.4% drop in Communications Services and a 6.3% drop in Real Estate.
To discuss your organization's unique needs and LinkUp's wide range of data solutions, please contact us.
Insights

:
Related insights and resources
Stay Informed

:
Get monthly job market insights delivered right to your inbox.
Thank you for your message!
The LinkUp team will be in touch shortly.