A Recession Would Be Bad Enough, But One Induced By Matt Gaetz Is Beyond Devastating
Sep. 25, 2023
Source: LinkUp
The fantastic soft landing could be hijacked and obliterated in a horrific fireball.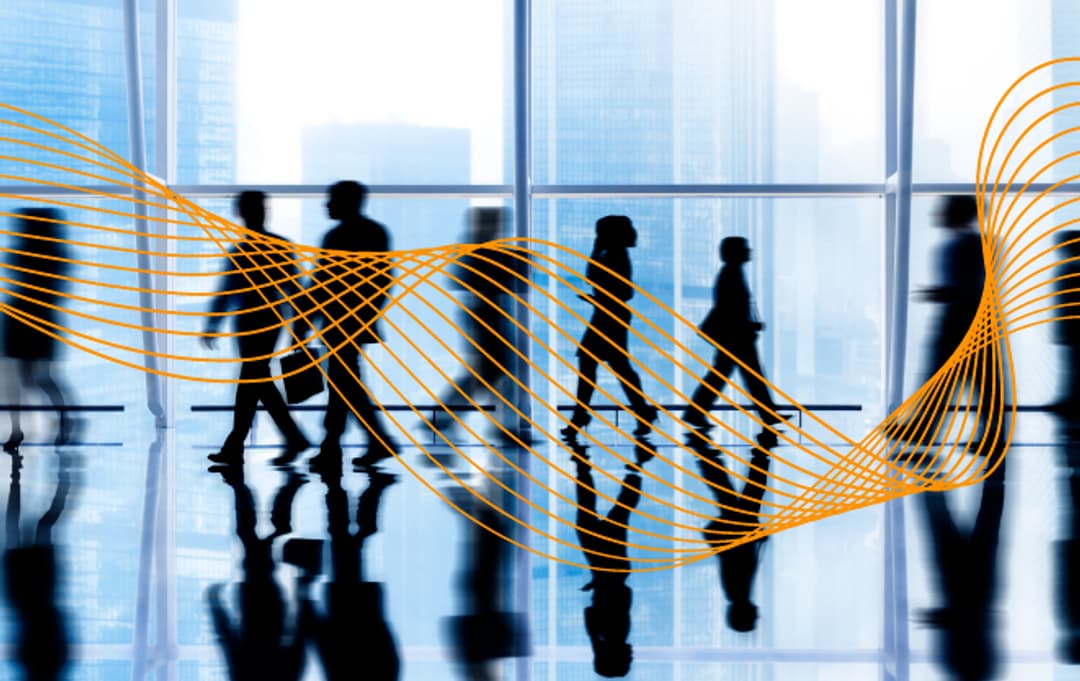 What a shame it will be that after successfully orchestrating a flawless soft landing, the Fed and all of us are going to have to watch as the so-called Freedom Caucus in the House steers the U.S. economy into a ditch.
Should we be so lucky to escape with such a benign outcome.
Given the utter insanity of the nihilists that have taken over the lower chamber of Congress, there is a horrifyingly high probability that what we're actually in for is more akin to Christopher Walken's death wish in Annie Hall.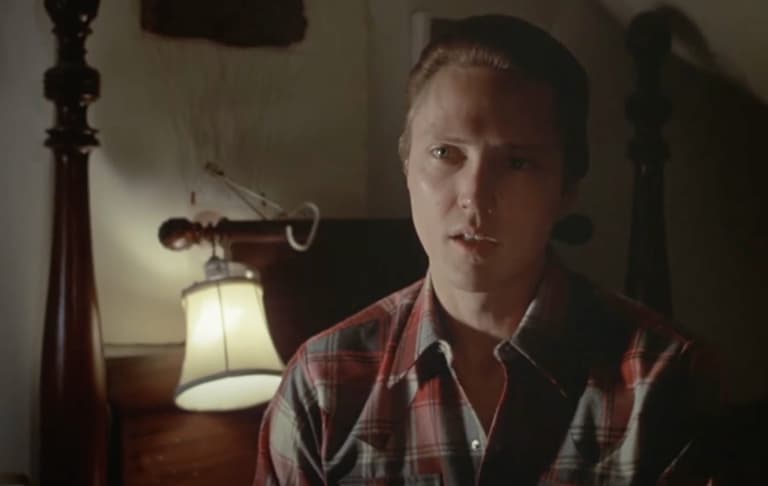 Walken (Duane):

Sometimes when I'm driving on the road at night, I see two headlights coming toward me…fast, I have this sudden impulse to turn the wheel quickly, head-on into the oncoming car. I can anticipate the explosion…the sound of shattering glass…the flames rising out of the flowing gasoline.

Allen (Alvie):

Right. Well, I have to go now, Duane, because I'm due back on the planet Earth.
The entire situation is eerily reminiscent of what we went through during the last economic recovery post-Financial Crisis when the Tea Party held the government and the economy hostage in an attempt to impose its misguided austerity regimen on the nation.
As the saying goes, 'The more things change, the more they stay the same.'
Unfortunately, this remake could be far worse than the original given both the players involved as well as what's at stake. When Michelle Bachmann, Rand Paul, and Ted Cruz seem tolerable in comparison, it's clear things have gone completely off the rails.
Against that comforting backdrop, with Matt Gaetz at the wheel, Marjorie Taylor Greene, Louie Gohmert, and Lauren Boebert riding shotgun, and 45 cheering them on from the back seat, it seems thoroughly pointless to spend time debating where we're headed - it isn't going to end well regardless.
Instead, we'll recap the highlights of the road-trip we've been on for the past few years, acknowledge the splendor of where we are at the moment, and commiserate on what might have otherwise been had the journey continued.
As we noted in more detail in our July post, the trip to this point has involved two distinct phases:
Phase 1 - Supply Shock - March 2020 - February 2022
The pandemic dealt a massive supply shock to the economy by obliterating the supply of workers which then decimated the supply of both goods and services. Insatiable demand with no supply resulted in significant inflation which was exacerbated by war in Europe and aggressive and appropriate fiscal and monetary policy.
Vaccines allowed people to return to work but with a vastly and fundamentally altered perspective on life in general and work in particular, thus beginning the 'Great Resignation' and a protracted dearth of workers willing to return to their old jobs, their old employers, their old salaries, and the old, pre-pandemic world skewed against them in favor of employers.
So as the economy slowly opened, the 'bid-ask' spread between employers and employees reached unprecedented levels. In response, companies reacted aggressively by raising wages and capitulating to every demand from employees and job candidates.
The result was a rapid rise in wages, inflation, employment, labor force participation, and corporate profits along with the fastest, most robust recovery in the world.
Phase 2 - Fed Achieves a Soft Landing - March 2022 - June 2023
As the Fed began aggressively hiking rates in March of 2022 to tame inflation, employers continued to strengthen their bids and hire aggressively to get employment levels where they needed to be to meet insatiable demand.
That hiring, combined with a slowly cooling economy, ebbing labor demand as rate hikes took effect and things returned to normal, and some isolated but high profile layoffs and an increase in immigration, resulted in greater and greater equilibrium between supply and demand in the labor market and declining need to keep raising wages to fill openings.
While the precise moment of touch-down might be debated, there is no question that the soft landing has occurred.
And what a place we've arrived at.
In the 18 months since the Fed began hiking rates, headline inflation has dropped from 10% to 3% (although some might argue otherwise), the economy has added 4.9 million jobs, real wages are rising, inequality is decreasing, historically marginalized segments of the population are finding work and receiving greater pay, consumers are still spending, GDP growth has averaged just under 2% (and is projected to be even stronger in Q3), and unemployment has remained under 4% for 19 months, the longest stretch since the 60's.
Rightly so, descriptions of the economy, what has transpired over the past 18 months, and the emotions people are (or at least should be) feeling are effusive, sprinkled with words and phrases such as Goldilocks (FT, NYT, ), miraculous, giddy (Bloomberg), "beautiful - macroeconomic heaven", magical, and a 'Golden Path.'
Things have gotten so good, in fact, that chatter, most notably from the Fed Chair himself, is growing around the possibility that what we're seeing is a rise in the neutral rate. (As an aside, we'd argue that if true, its one more reason why the Fed should raise its inflation target to 3%, thus keeping the real neutral rate to its long-term level of 2-2.5%).
But as glowing as the adjectives for the present conditions are, a great deal of the commentary glosses over, ignores, or dismisses as temporary, another important aspect of what has happened in the pandemic era - namely the shift in the balance of power between employees and employers. By no means has the power dynamic been inverted, but employees and 'Labor' have gained significant leverage in this pandemic era, certainly the most in the past 40 years.
Widespread and material wage gains across the entire economy (for the most part) certainly constitute the most explicit manifestation of the shifting dynamic, but a close second is the extent to which employees everywhere and unions in particular are exercising and wielding greater leverage in their relationship with employers. The Great Resignation was and continues to be a real thing and union activity (and support among Americans) is surging.
In late August, commenting about corporate America's ability to sustain record profits, Stephen Stanley, the chief economist at Santander Capital Markets US cited UAW negotiations and stated, "At this point, it feels like labor is spoiling for a fight," he said. "I don't think that you can count on corporate profit margins staying high at the expense of labor."
While UAW sits at the top, the list of high profile strikes, strike threats, and negotiations also includes Hollywood writers, Las Vegas hotel workers, UPS, and Amazon's wage increases for the upcoming seasonal hiring push, to name just a few.
And beyond the high-profile labor fights is the more subtle but equally as meaningful recognition and growing appreciation for the work people do every day that had largely gone unnoticed by so many until its absence created inconvenience, disruption, hardship, or severe loss.
Alarm bells are going off all over the economy about shortages not just in high profile industries like chip manufacturing, hospitality, and healthcare, but bus drivers, daycare professionals, prison guards, government workers, and baristas (to highlight of few of the countless occupations that have seen shortages in the past few years).
Even more subtle is the widespread re-assessment of work, work-life balance, and the mission, culture, and values that companies and employers explicitly and implicitly exhibit. In a recent survey by HP, a majority of respondents said they had a toxic relationship with work.
Across all industries and all geographies, a shocking percentage of the people surveyed reported that they had an unhealthy relationship with work, that they were unhappy and struggle with self-worth and mental health, that they were disengaged, unproductive, and are considering leaving their job with most admitting that they would be willing to take a pay cut to be happier at work.
While Quiet Quitting and Lazy-girl jobs garner the spotlight (and the backlash), the underlying trend is that, broadly speaking, workers across the country are rejecting burnout culture, asserting into their lives a healthier work-life balance, and demanding (and receiving) more dignity and respect from employers.
When Bloomberg calls out in a cover story a particularly virulent employer for its horrific workplace conditions (and simultaneously acknowledges epic levels of worker dissatisfaction), you know things have reached a very positive high-water mark.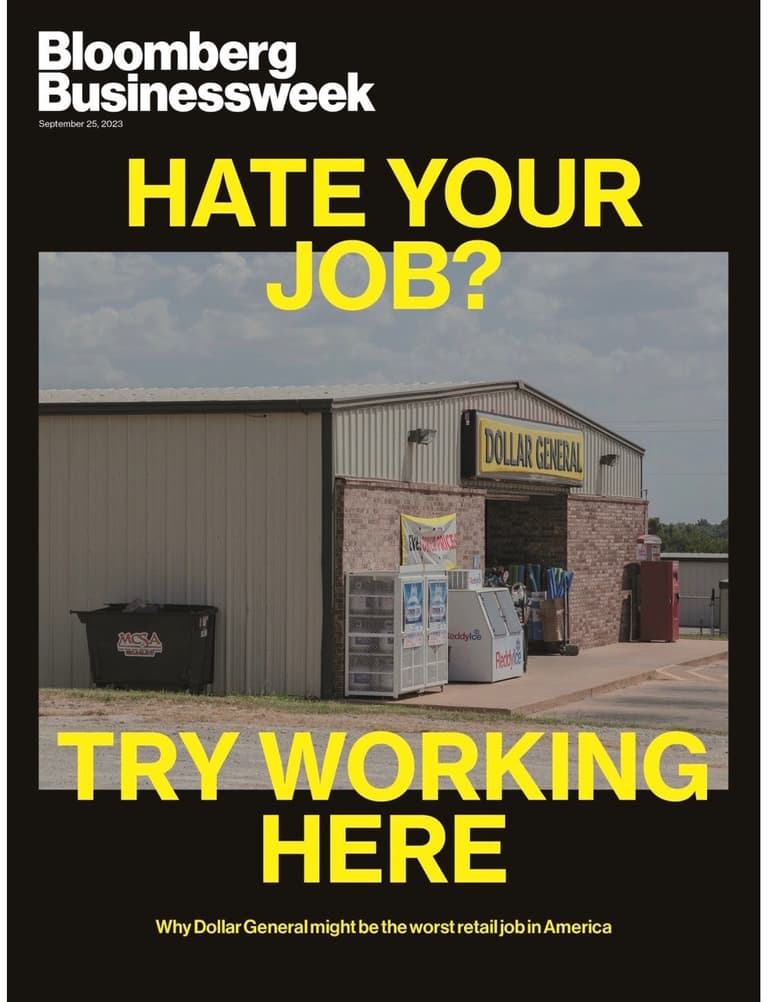 No doubt the list of positives about the job market these days could fill pages and pages, but suffice it to say that things are really good for workers and the economy. Given how positive things have gotten, it's not surprising that there's a debate as to whether those gains will be temporary or permanent.
To that point, we'd argue that while there will likely be some reversion to the mean as things continue to 'normalize' post pandemic, much of the ground gained will be permanent.
Not only are wage gains very, very sticky, but the reassessment of personal values, priorities, motivations, family, work, and work-life balance have been fundamentally transformed by the pandemic. And while the impact of the pandemic might dissipate to some degree over time, the shifts that have taken place in the pandemic era are tectonic and have fundamentally and permanently transformed the world of work and the job market landscape.
Of course, should we eventually end up in a recession, the durability of the gains by employees will no doubt be tested. And returning back to the recession topic, it's even less surprising that that debate continues to rage, although we have to admit that the storm clouds are getting larger and darker by the day.
Beyond the growing chorus of 'higher for longer,' the growing storm clouds include the resumption of student loan payments, a weakening global economy in general and risks in China's economy in particular, a protracted battle in Detroit, rising oil prices and, of course, a government shutdown.
For some, though, that list of legitimate, identifiable causes for concern is insufficient, immaterial, or irrelevant. Instead, they prefer to rely on that most durable of stand-byes - nothing lasts forever.
Or as a recent report by Citi noted: "Our view is that the laws of 'economic gravity' seen in previous cycles will ultimately reassert themselves, and the US economy will face recession during 2024."
A recent op-ed by Karl Smith in Bloomberg was even more nebulous, concluding that:
…although the labor market is strong at the moment, history shows that could change at any moment.

In fact, unemployment rates tend to trough at the start of, or right before, a recession. And although economists have pushed back their forecasts for an economic downturn, nobody is saying a recession will be avoided forever. Something will trigger a recession but we don't know what will be the trigger.
Unfortunately, that trigger-man has come into very clear focus - it's the sex-trafficking pedophile from Florida with a bomb strapped to his chest threatening to blow up the entire country. The Gaetz-induced carnage might be the thing that finally transforms the Eden we're in into an apocalyptic hellscape.
What a nightmare.
Insights

:
Related insights and resources
LinkUp's August Job Openings Data Provides Further Evidence That The U.S. Job Market Is In Perfect Equilibrium

Read full article

LinkUp Forecasting Gain of Only 90,000 Jobs In August As Job Market Continues to Gradually Cool Off

Read full article
Stay Informed

:
Get monthly job market insights delivered right to your inbox.
Thank you for your message!
The LinkUp team will be in touch shortly.