LinkUp's June Jobs Data Indicates Decent Job Gains In July
The prediction business can be a tough gig at times – less so, to be sure, when one has a phenomenal dataset to work with, but even then it can be challenging at times.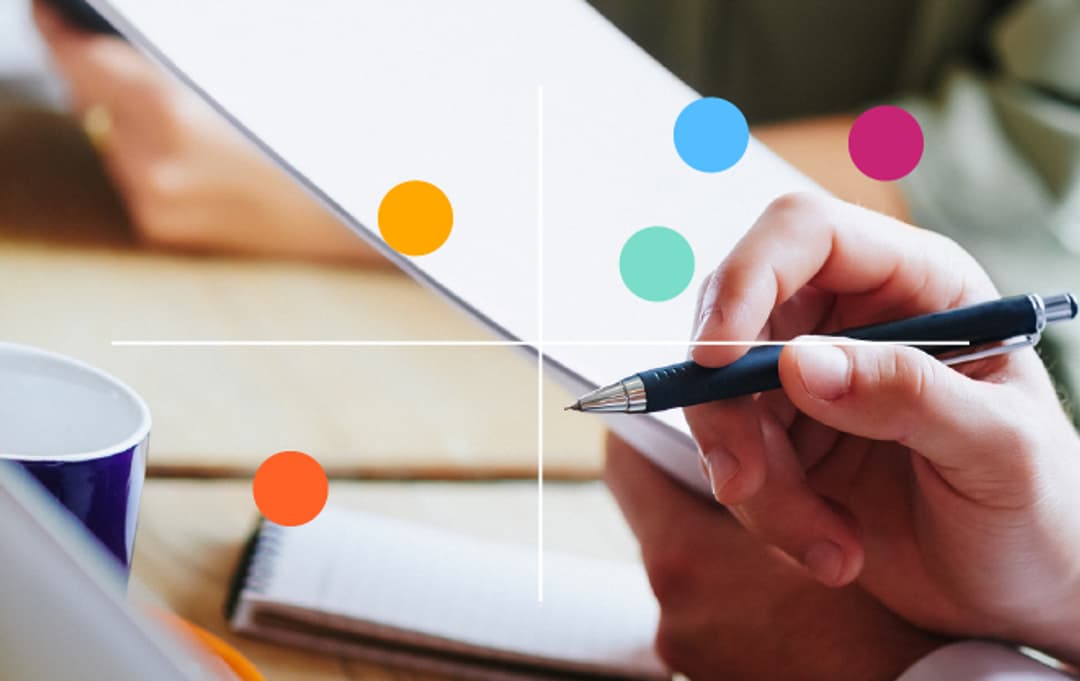 The prediction business can be a tough gig at times – less so, to be sure, when one has a phenomenal dataset to work with, but even then it can be challenging at times. One of the toughest aspects related to the kind of economic forecasts we make with our data is getting used to the fact that the best forecasting models will be correct just slightly more than 50% of the time. That's not as brutal as winning a batting title with a .360 average, but it's close.
In 7 out of the 12 months in each of the last 4 years, we have accurately predicted whether or not the monthly non-farm payroll would come in above or below consensus estimates. While it's taken some time to fully understand how to grade that track record appropriately, we've come to appreciate over the years, with lots of feedback from highly informed individuals, that a .583 batting average with tradable economic data puts us in pretty elite company.
In fact, a few years ago I sat in a Starbucks on Wall Street and listened as a trader at a huge global bank told me that not only was LinkUp's monthly NFP forecast the best input into their trading model for 'Jobs Day' (at the time, the Friday each month that the BLS released its jobs report was consistently the most volatile and highest volume trading day of the month), but that our data literally had infinite value because over a reasonable number of periods, it so reliably beat a random coin toss. As a result, its value was capped only by how much capital someone was willing to put at risk. And while I remain slightly amused (and not at all unhappy) by the exorbitance of the claim, we most definitely take a great deal of pride in the quality of our job market data and the highly predictive attributes inherent in the data that allow us to accurately forecast job growth in future periods.
…which is why I still get irritated when we miss a forecast like we did last month.
Looking at our data from a slightly different angle, our job market data since January of 2016 has been even more highly correlated to job growth in future periods using the BLS's final jobs data (after the 2nd revision 60 days following its initial release). As the table below indicates, the 50/50 blend of LinkUp's new and total job openings has been directionally accurate 12 out of 17 months in predicting job growth relative to job growth the prior month – a .706 batting average.
So needless to say, the 222,000 jobs gained in June came in much higher than the 115,000 we expected – a miss made even more painful by the fact that it broke our 6-month winning streak dating back to November of last year. We'll see what happens in the next two revisions, but I'll be surprised if it comes down below consensus estimates. And hopefully we can get back on track with our July forecast.
Our July forecast is based on our job market data from June, a month during which new job openings on company websites in the U.S. fell 1% and total job openings were flat from the prior month.
Based on that slight decline in the blended average bet ween new and total job openings, we are forecasting a net gain of 175,000 jobs in July.
Normally such a small decline in new and total jobs would lead to a forecast of job gains more similar to the jobs gained in the prior month (in this case closer to 222,000) but we are baking into the forecast a likely downward revision of June's job gains. We'll see how that turns out. But regardless of whether or not June's job numbers come down next Friday or in September, we remain steadfast in our conviction that the job market will remain very strong in the short to medium term but will be under serious pressure in the long-term as a result of the President's anti-jobs agenda.
We touched on it last month, and we will continue to highlight as often as necessary policies that we believe are counter-productive to maintaining and even strengthening a healthy job market.
First up this month is the announcement by the Trump administration that it would delay until March and probably eventually eliminate a federal rule, known as the International Entrepreneur Rule, that would have let in foreign entrepreneurs come to the U.S. to start businesses. This despite the fact that immigrant-owned businesses have a massively positive impact on job growth. A recent study by the New American Economy (an organization that brings together more than 500 Republican, Democratic and Independent mayors and business leaders who support immigration reforms that will help create jobs for Americans) highlights the fact that 6 million Americans work at immigrant owned business. Furthermore, 40% of Fortune 500 companies were founded by immigrants of their children and the U.S. is home to 2.9 million foreign-born entrepreneurs that generated $65 billion of business income in 2014.
Next up is Trump's mockery of a budget that lays waste to all sorts of federal programs that support job growth throughout the country. As a New York Times editorial points out, Trump's budget, "places at serious risk programs like the Department of Commerce's Manufacturing Extension Program. With a budget of a measly $130 million, the program operates centers that help develop new products, plan expansions and find cost savings. It served more than 25,000 small and midsize manufacturers last year. That's an important focus, since all but 3,700 of the nation's 252,000 manufacturing firms employ fewer than 500 people, according to the National Association of Manufacturers. It's been estimated that manufacturers advised by partnership centers helped create or retain more than 142,000 jobs in the last fiscal year."
Two other at-risk, pro-jobs programs mentioned in the editorial are Manufacturing USA, a network of manufacturing technology centers which accelerate development of next-generation products and processes for American manufacturers, and Industrial Manufacturing Technical Apprenticeship which provides workers with on-the-job training and technical college instruction to learn new skills that lead to higher-paying jobs.
Finally, it's worth noting as the clusterfuck around repealing and replacing the Affordable Care Act drags on forever and ever (not to mention the sheer inhumanity of the effort), that the President's oft-mentioned campaign promise to deliver a massive infrastructure spending bill appears increasingly unlikely (assuming of course that it was ever even a real thing). As the NYT points out, infrastructure has been pushed to the back of the legislative line behind healthcare, the budget, tax reform, the debt ceiling, and immigration. And with every successive legislative failure, combined with the Trump White House horror show that manages to get worse and worse literally every day (Scaramucci said what about Reince Priebus and Steve Bannon today?!?!) and the 5-alarm fire Russia investigation, there isn't a chance in hell that infrastructure legislation will ever, ever, ever see the light of day.
And just one last thing….(the torrent of awfulness oozing out of Washington these days makes it impossible to stop….)
Secretary of Education Betsy DeVos announced in June that she would dismantle and 'rewrite' the gainful employment rules enacted by the Obama administration to curtail the worst for-profit schools that saddle students with debt (student loans with the federal government) in exchange for job training in industries that have no chance of lifting wages for graduates.
The gainful employment rule enacted by the Obama administration calculated the ratio between the amount borrowed by a typical student and the annual income after graduating. If the ratio is too high, that school is deemed to be failing and if a school fails 2 out of 3 years, it becomes ineligible for federal financial aid. Since most schools get a considerable portion of their revenue from the federal Department of Education, losing that eligibility would likely result in having to shut down.
The rule was so well conceived that 300 schools on the list of 500 failing schools released 11 days before Trump's inauguration shut down before the rules went into effect because they saw the handwriting on the wall. But despite the rule's effectiveness in eliminating wasteful government spending and shuttering the most heinous for-profit scams/schools that prey on consumers, DeVos is going to eliminate and 'rewrite' the rule. And lest one delusionally thinks the rewrite will improve the rule, it gets worse…
Bridgepoint Education (NYSE: BPI) operates Ashford University, a for-profit, online-only school (the physical campus in Iowa shut down in 2016 due to weak enrollment). Ashford University has an average tuition of $34,000, half students don't earn their degree on time, and graduates earn an average salary after graduation of less than $16,000. One of Bridgeport Education's senior executives was Robert Eitel, now a senior counselor to Betsy DeVos and the person she officially designated as the Education Department's regulatory reform officer.
So much for draining the swamp.
Recommended Reading
Don't Fear The Robots – WSJ
Second Route To Middle Class – NYT
Insights

:
Related insights and resources
Stay Informed

:
Get monthly job market insights delivered right to your inbox.
Thank you for your message!
The LinkUp team will be in touch shortly.