Q2 2023 Economic Indicator Report Released
LinkUp has just released its Q2 2023 Economic Indicator Report that looks at labor demand at a macro level.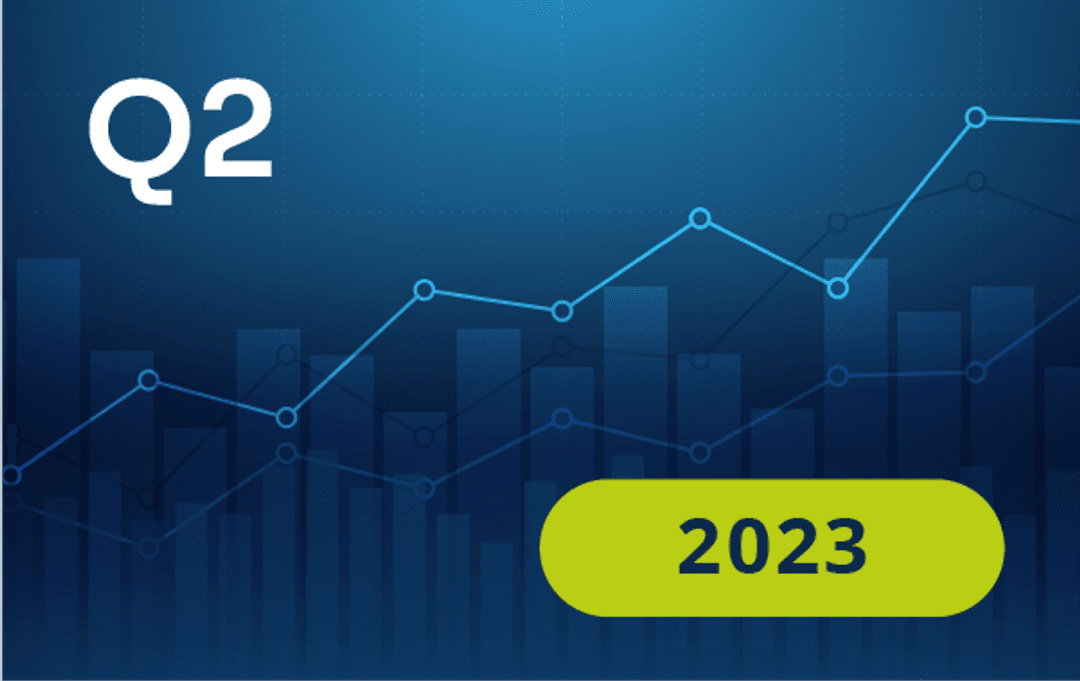 LinkUp data shows active jobs listings in the United States rose by 1.2% this year from Q1 to Q2 after experiencing a downward trend last year in 2022. As for newly created U.S. jobs in Q2, we saw an increase of 2.2%, ending the quarter with nearly 5.8 million active listings.
View our monthly recaps if you'd like to see a month-to-month view.


Job Demand by State
Looking at the data from a state-level, 74% of states saw an increase in labor demand, with Alaska seeing the most growth (+13.0%) and South Dakota the least (-11.9%).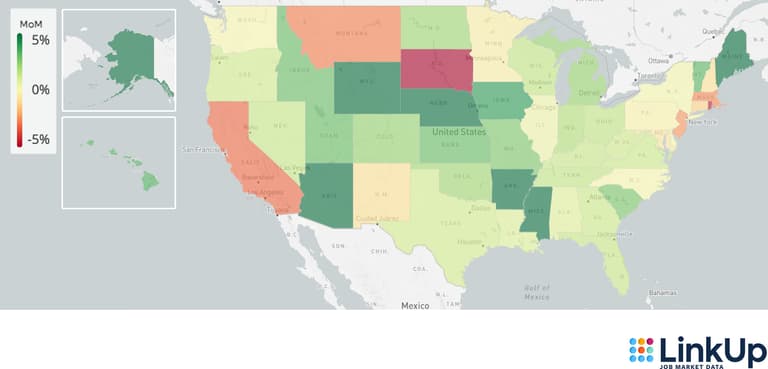 Job Demand by Industry and Occupation

LinkUp data by industry shows a 58.3% increase in labor demand; Agriculture, Forestry, Fishing, and Hunting with the most improvement (+17.5%) and Professional, Scientific, and Technical Services with a decline of (12.2%).Occupation data in Q2 showed the largest increase in job demand from Personal Care Service (+20.7%) and the most decline from Computer and Mathematics (-12.3%).
Download the Q2 2023 Data
Download the Q2 2023 Economic Indicator Report to explore all the data, maps, and graphs.
To receive new job reports like this directly in your inbox, subscribe! Otherwise if you want access to LinkUp macro data, before our job reports are published, purchase a subscription to our U.S. Macro Data Package.

Insights

:
Related insights and resources
Stay Informed

:
Get monthly job market insights delivered right to your inbox.
Thank you for your message!
The LinkUp team will be in touch shortly.