February Jobs Recap: LinkUp data shows signs of cooling labor market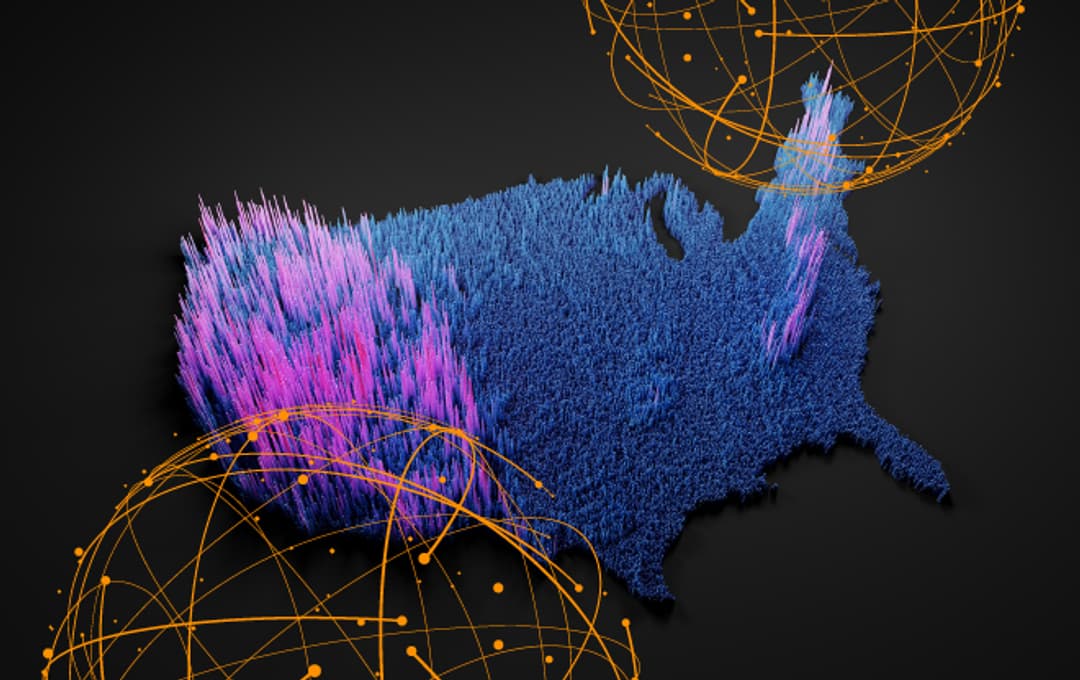 Following January's slight increase (just 0.6%) in active job listings, February marked a return to downward trends observed throughout the latter part of 2022 as active listings, indexed directly from company websites, declined 5.1% through the second month of 2023.
While federal reports have been optimistic, LinkUp data shows the labor market may be cooling as new job listings plummeted 11.2% – a significant shift from January's 8.0% increase in new listings – suggesting many private employers may be putting their talent searches on hold.
Even so, removed job listings declined just slightly (0.8%) which could signal that some employers are still adamant about filling what open positions they may have, and helping to keep labor demand far above peak pandemic levels.
LINKUP 10,000
The LinkUp 10,000 is an analytic published daily and monthly that captures the total U.S. job openings from 10,000 global employers in LinkUp's jobs dataset with the most U.S. job openings.
In step with observed U.S. labor market activity, the LinkUp 10,000 – tracking U.S. job vacancies for the 10,000 global employers with the most openings in the U.S. – fell 5.2% in February after rising just 1.0% through January.
CLOSED DURATION
Closed duration, or the average number of days job listings are posted on company websites before they are removed, tracks hiring velocity across the entire U.S. economy. As the average number of days a job listing remains live increases, hiring velocity slows.
Additionally, listings removed in February remained open for an average of 47 days – 4.1% shorter than the 49-day average of listings removed in January. This increase in hiring velocity follows a brief slowdown observed in January, where removed listings were open 8.7% longer than in December 2022.
JOBS DATA BY STATE
Nearly all states experienced declining labor demand throughout February. The states experiencing the largest decreases in job listings include South Dakota (-13.2%), Montana (-9.9%), Wyoming (-9.8%), California (-8.2%), and Nebraska (-7.5%).
Mississippi experienced a decline in listings of just -0.1%, while Alabama (0.5%) and Maryland (1.8%) were the only states to experience any growth in labor demand.
JOBS DATA BY INDUSTRY (NAICS)
87% of all industries experienced decreasing labor demand in February, with Transportation and Warehousing (Truck, Rail, Air) (-13.3%), Information (-10.7%), Manufacturing (Food, Bev, Clothing) (-8.6%), Retail Trade (Vehicle, Electronics, Gas, Clothing, Healthcare, Food and Beverage) (-8.2%), and Wholesale Trade (-8.1%) taking the lead.
Construction (1.1%) and Real Estate and Rental and Leasing (4.7%) were the only industries to experience an increase in job listings.
JOBS DATA BY OCCUPATION (O*NET)
Following U.S. macro-level labor trends, 95% of occupations experienced downturns in labor demand. Similar to industry trends, the Construction and Extraction occupational category was the only one to see any growth, with just a 0.5% increase in listings through February.
S&P 500 LINKUP JOBS INDEX
The S&P 500 LinkUp Jobs Index is designed to measure open jobs posted by the companies in the S&P 500 and is published on the S&P website. It can be viewed in aggregate or by sector.
In the S&P 500 LinkUp Jobs Index, listings were down just 0.9% month-over-month overall and showing declines across three-quarters of all sectors. Real Estate (3.4%), Consumer Discretionary (0.8%), and Energy (0.1%) were the only sectors showing growth through February.
Communication Services experienced the largest decline in labor demand through February, decreasing 6.7%, followed by the Health Care sector (-3.3%).
JOIN US AT THESE UPCOMING EVENTS
CFA Society How Alternative Data is Changing the Research Process
New York, New York
March 29, 2023
AVAILABLE FOR SUBSCRIPTION: U.S. MACRO DATA
The LinkUp U.S. Macro Data Package is a collection of weekly and monthly curated job reports containing timely, accurate, and predictive data. The reports provide deeper insights into the job market—from a high level all the way down to individual occupations, industries, and MSAs. Learn more »
LINKUP DATA DELIVERY METHODS
LinkUp labor market data is now available to our clients via Microsoft Azure and Google Cloud Platform. By leveraging scalable and secure cloud platforms, our jobs dataset – dating back to 2007 and capturing hiring information from more than 60,000 companies – is easy to integrate into existing dataflows.
LINKUP 2022 Q4 ECONOMIC INDICATOR REPORT
In LinkUp's 2022 Q4 Economic Indicator Report, we take a look at quarterly labor demand changes at the macro, industry, occupation, and state level. Download the free report to read about labor market changes across the last year.
LINKUP JOB MARKET DATA PERFORMANCE PAPER
Learn how job market data can be used in investment strategies. Download our LinkUp Job Market Data Performance Report to view four strategies using our data that generate returns.
Insights

:
Related insights and resources
LinkUp Forecasting Net Gain of 460,000 Jobs In March; Strong Job Growth Would Mark Continued Progress for the Most Glorious of Soft Landings

Read full article

LinkUp Forecasting Strong Job Gains in February Even As Labor Demand Continues to Decline

Read full article