February 2022 Jobs Recap: Strong hiring & lower unemployment amid Ukraine crisis
With February ending on a more somber note than any of us anticipated, our hearts are with the people of Ukraine.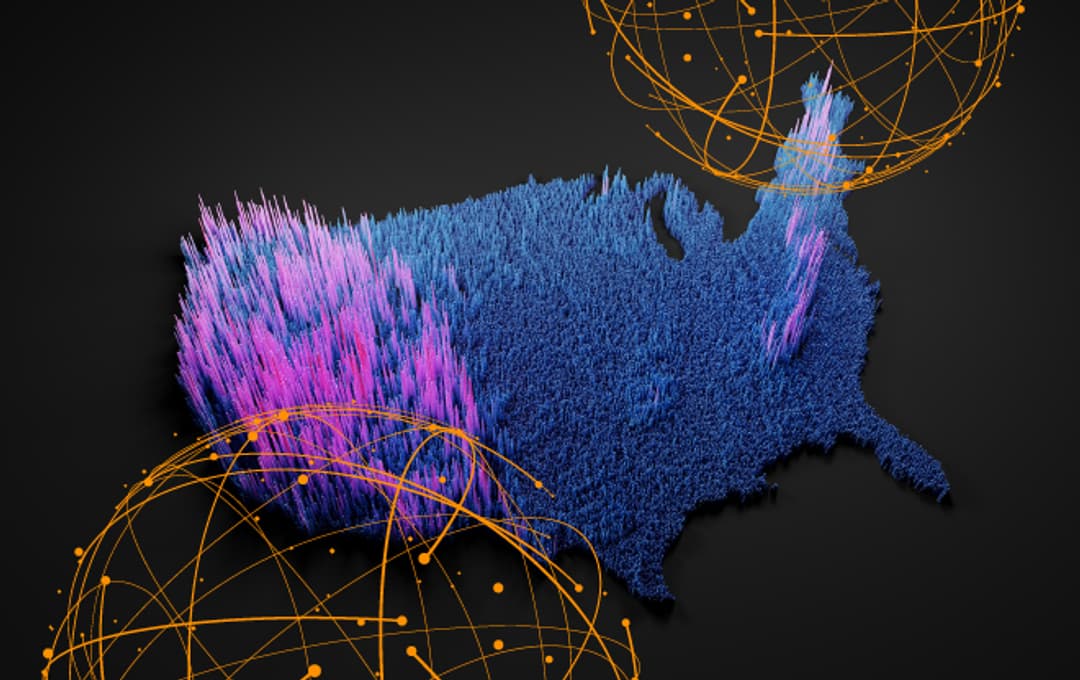 While 'business as usual' has felt a misnomer for quite some time, it feels even stranger now amid the turmoil. But data remains a way to make sense of what can seem like chaos and, at its best, help to illuminate a path forward.
Let's see what February's job listings say about where we might be headed. Overall, in an odd disconnect from the pervasive sense of doom and gloom felt domestically and abroad, February brought relatively positive momentum on the jobs front. We saw strong hiring, lower unemployment and a newfound sense that the labor market, at least for the moment, may be looking up.
Overall, jobs were up across 74% of states, 76% of occupations and an impressive 84% of industries. Digging deeper into our jobs data, we see the month started with some good news and some bad news: the hiring boom remained in full swing forcing employers to raise pay to attract top talent, but real wages were declining due to inflation.
The increase in deleted jobs in February may indicate that the labor market might be starting to soften, and roles are getting filled. Yet, the macro environment is very uncertain driven by the Russia situation, and interest rates, and businesses appear to not be increasing jobs at the same rate they were before as they are likely starting to pull back on spending.
An industry view
84% of industries saw job listings increase last month—and those that did averaged 2% growth. Taking the lead: Mining, Quarrying, and Oil and Gas Extraction (+4.5%) and Wholesale Trade (+4.2%). More below.
The industries with declining listings seem to be leveling out after experiencing growth just last month. Job listings at Real Estate companies boomed in December (+8.5%), were steady in January (+1%), but fell back down in February (-2.1%). Employers in Administration and Support also decreased their listings last month (-2.0%), after two previous months of growth. Accommodation and Food Services job listings also saw a slight decline in February (-0.3%), following the mini boom in January (+7.2%).
Occupational insights
At the individual job level, our data shows 76% of occupations saw job listings increase in February. With many occupations showing strong growth, those at the top include: Legal (+9.3%); then Life, Physical, and Social Science Occupations (+7.9%); Architecture and Engineering (+5.5%); Arts, Design, Entertainment, Sports, and Media (+4.5%) and Education (+3.7%).
A handful of occupations have job openings that remained steady, showing little since last month: Healthcare Support; Healthcare Practitioners and Technical; Protective Service; Food Prep and Serving; and Management Occupations.
On the bottom of the list: Installation, Maintenance, and Repair Occupations (-2.2%); as well as Building and Grounds Cleaning and Maintenance (-1.1%). For more details and graphs on recent occupational shifts, see our quarterly Economic Indicators Reports.
↘ To receive LinkUp Jobs Data Recap emails with monthly job market insights like this in your inbox, subscribe here.
Insights

:
Related insights and resources
Stay Informed

:
Get monthly job market insights delivered right to your inbox.
Thank you for your message!
The LinkUp team will be in touch shortly.