June 2022 Jobs Recap: Jobs are down, even in tech
Job listings in the U.S. were down 2.8% in June 2022, with 94% of states seeing jobs drop.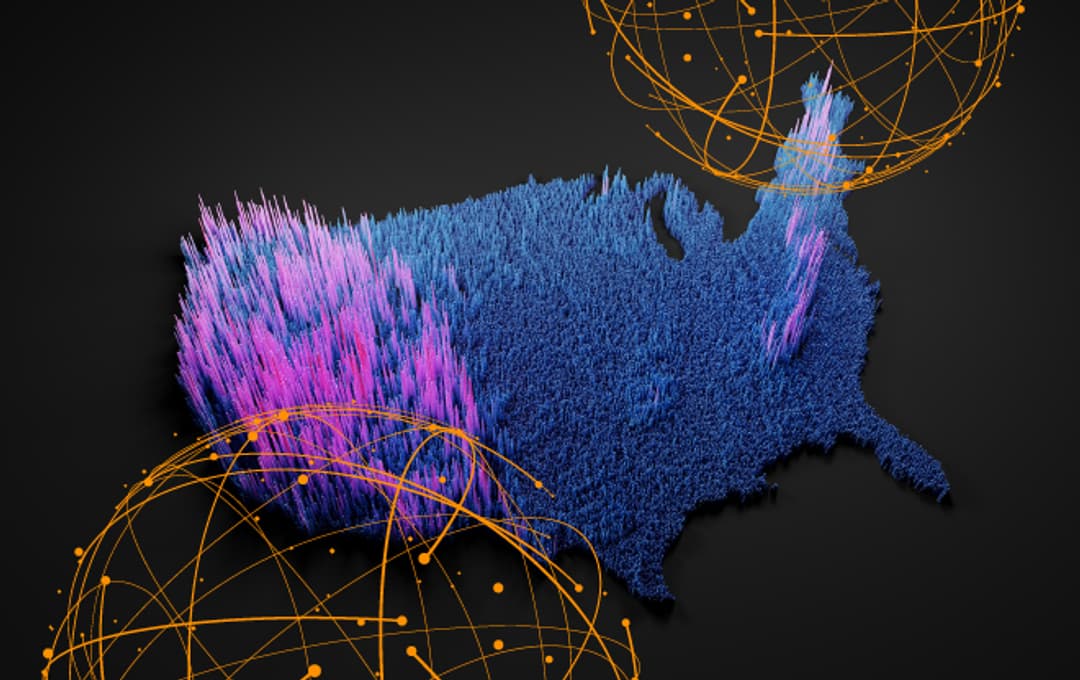 The states with the highest rates of decline include South Dakota (-10.1%), Maryland (-7.9%), and Missouri (-5.7%). The only states seeing job listings grow: Hawaii (+4.1%) and Alaska (+1.9%).
With inflation flying and rising jobless claims, the unemployment rate is still holding steady and the labor market continues to tighten. As we compare current market conditions and ponder recent developments, let's dig deeper into LinkUp's monthly jobs data.
Job data by occupation
Job listings decreased in 86% of occupations last month, with the largest drops in these O*NET categories:
Computer and Mathematical: -5.08%
Architecture and Engineering: -4.28%
Life, Physical, and Social Science: -4.01%
Personal Care and Service: -3.90%
Business and Financial Operations: -3.69%
By NAICS industry
The only two industries to see an increase in job listings were Transportation/Warehousing and Educational Services, and only 0.6% and 1.2%, respectively. All other industries decreased their listings, and those on the bottom got our attention.
Industries with the most job demand decline in June:
Information: -7.5%
Construction: -5.0%
Management of Companies and Enterprises: -4.8%
Arts, Entertainment, and Recreation: -4.7%
Public Administration: -4.2%
Information industry jobs
It is a new, and rare, development to see tech and business companies lead the losses.
The decrease is distributed evenly across the Information industry, with 62% of companies decreasing their job listings from May to June. Jobs are even down at big brands like Microsoft, Meta, PayPal and Twitter.
Our data reveals job listing trends are changing
In this tight labor market, job details matter. As we monitor our job listings data we've noticed a few developments. Job titles are being rewritten, and sometimes exaggerated or inflated to lure candidates. LinkUp jobs data cited by Bloomberg and Morning Brew reveals a 57% increase in "Senior" titled job listings since the pandemic hit, growing from 3.9% of total job listings to 6.2%.
Job descriptions are changing too. LinkUp job data shows descriptions are getting longer—going from an average of about 3,200 words per job description in 2018 to 4,000 words today (a 25% increase).
↘ To receive the full-length LinkUp Jobs Recap emails with monthly job market insights like this in your inbox, subscribe here. To discuss your organization's unique needs and LinkUp's wide range of data solutions, please contact us.
Insights

:
Related insights and resources
Stay Informed

:
Get monthly job market insights delivered right to your inbox.
Thank you for your message!
The LinkUp team will be in touch shortly.