December 2021 Jobs Recap and 2021 Year in Review: A year of growth and changes
Though we've retired the word 'unprecedented', we'd be almost tempted to bring it back to recap 2021.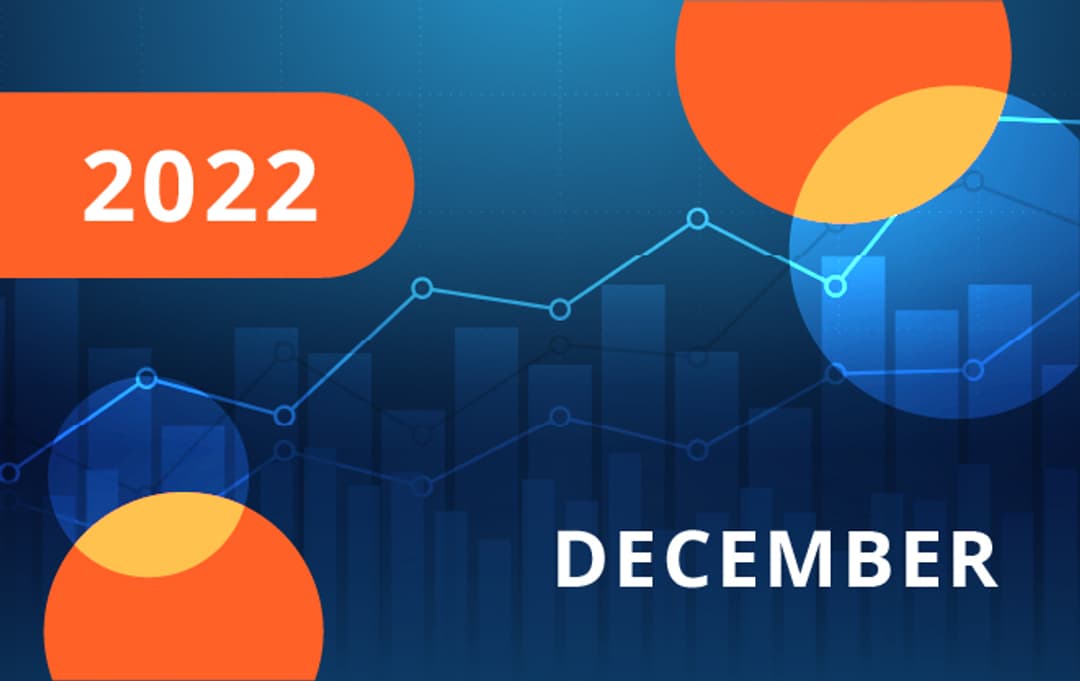 Job listings year-over-year
Though we've retired the word 'unprecedented', we'd be almost tempted to bring it back to recap 2021. It seems only fitting for a year that saw such significant growth and changes in employment numbers, expectations, and trends. Overall active job listings were up 53.6%; created job listings were up 64.4% and deleted job listings rose 56.1%. In fact, the only months we saw job listings decline in 2021 were in November (-6.9%) and December (-0.5%).
Job listings grew in all states, sectors, and occupations in 2021. The increase across occupations was particularly substantial, with all occupations seeing listings grow by over 25% in last year. Unsurprisingly the slowest to increase were those still the most affected by covid—Food Preparation and Serving Related Occupations (+25% in 2021) and Sales and Related Occupations (+40%). Job demand increased the most for Business and Financial (+96%), Computer and Mathematical (+79%), and Management occupations (68%) in the past year.
Recent slow down
News is positive, even with the recent stall in job growth. Half of states, and 62% of industries and occupations saw job listings increase in December. Last month's declining job openings trend hit Food (-7%), Sales (-3%), and Transportation (-3%) occupations the hardest.
December saw the most jobs opening up in Protective Services, Community and Social Service, Cleaning and Maintenance, Business and Financial Operations, and Healthcare Support occupations. A shift away from traditional corporate roles to more direct service professions.
On another positive note, Real Estate industry job listings increased 5% in December. As we discussed last month, based on our job data, historically we've seen job listings increase, as well as job seeker interest increase as we head into January.
↘ To receive LinkUp Jobs Recap emails with monthly job market insights like this in your inbox, subscribe here.
Insights

:
Related insights and resources
Stay Informed

:
Get monthly job market insights delivered right to your inbox.
Thank you for your message!
The LinkUp team will be in touch shortly.