Peloton and other home gyms are feeling the burn
Peloton shares have been on a wild ride as of late. Using LinkUp Job Data we provide a more in-depth analysis.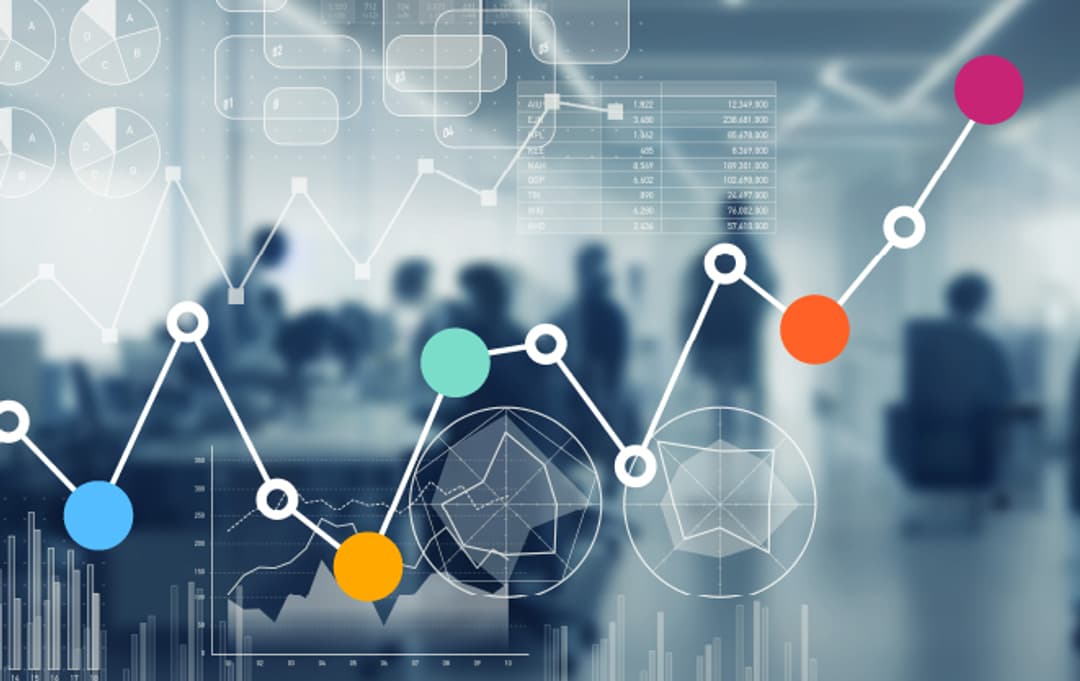 Peloton shares have been on a wild ride as of late. And when we say wild ride, it's less the kind you get on a stationary bike, and more "mountain bike with malfunctioning brakes careening downhill while being chased by a badger" kind of wild, as observed by the graphs below.
Once a pandemic leader complete with meme-inspiring commercials, Peloton had an unquestionably aggressive market cap that hit $45 billion, but the sell-side community was peddling the stock as hard as one of their notorious HIIT instructors could pedal a bike. Americans have fallen in love with fitness gear plenty of times before, but investors became convinced that Peloton subscriptions would stick in a way that countless New Year's resolutions never have. The below chart summarizing market cap over time illustrates this point.
Peloton's job listings during the pandemic were directionally consistent with the company's share price. It would follow that shareholders should hope to see an increase in Peloton's job listing activity. This looks unlikely though, as recent news shows management attempting to cut costs by reducing hiring, possibly letting go of employees.
From safety recalls to epically unfortunate product placement in Billions and the Sex and the City reboot (you know it's bad when even Ryan Reynolds can't help you quip your way out of it), there's been no shortage of reasons to explain Peloton's plummeting stock price. The most recent hit came just last week when shares crashed 24% on news the company would halt production on its bikes and treadmills amid faltering customer demand. And while watching Peloton's stock price fall has been jarring on its own, watching the company's sharp decline in job postings has been just as dizzying.
Looking for the root cause of Peloton's poor job growth, we can surmise that the likely culprit is decreased demand from consumers who have become less fearful of COVID now that vaccines are widely available. Taking a look at Peloton's peers, we can see a similar story.
First, we turn to Lululemon. The two companies share many similarities (as well as ongoing disputes) as Peloton ventures into the apparel space. Their job listings and stock performance seem to reflect these similarities as well. While shares and jobs are down, this is likely due in large part to the surge in Omicron fueling global supply chain issues, reducing hours, and impacting employee availability; all these factors resulting in a decrease in demand.
While certainly similar to Peloton, they are by no means a direct comparison, as Lululemon's primary focus remains on their apparel business. Their competing fitness product, Mirror, is a home gym technology made by Curiouser products Inc. which Lululemon acquired in July of last year. Mirror still posts jobs on a separate careers page, so we are able to get a better idea of their hiring patterns by looking at them directly.
Again, here we see a similar pattern of strong growth in job listings that now seems to be fading. Tempo, another emerging home gym, can be seen as having a similar pattern to both Mirror and Peloton. This may be an interesting company to watch though, as their newly introduced Tempo Move product, offered at a fraction of the price of a Mirror system, Peloton equipment or original Tempo system, hopes to appeal to a broader market.
While some of the observed contraction is likely due to weaker broad market performance, increased worry about inflation and rate hikes, it could be assumed that a primary driver is increasing consumer confidence in alternatives like traditional physical gyms. This would mean we can expect to see an increase in job listings for physical gyms.
If we begin to vet this hypothesis with Planet Fitness, we don't initially find this to be the case. They recently had a great run, however, their hiring pace appears to be slowing as their share price seems relatively strong. Though share prices does show some signs of recent weakness, down 13% in the last week.
Equinox, on the other hand, seems to be seeing increased demand as its hiring pace remains on a steady rise over the course of the pandemic.
24-Hour Fitness has a similar trend, although not increasing at quite the same pace as Equinox throughout the pandemic.
Stepping back, one difference that stands out between all of these companies' hiring patterns is that Equinox and 24-Hour Fitness never rose past their pre-pandemic levels of job growth. In contrast, the other highlighted companies may have been overly optimistic about demand and are now coming back down to pre-pandemic levels as demand starts to fade in the home gym market as consumers are ready to shift back to more traditional, in-person gyms.
In the case of Peloton, while its peers are struggling, it would seem that a narrative took hold of the stock as well as its hiring patterns, and both are now crashing back to reality. Brace yourselves, because judging by their peers, Peloton's crash has not finished yet.
If you're interested in learning more about the job data behind this post, feel free to contact us.
Insights

:
Related insights and resources
Stay Informed

:
Get monthly job market insights delivered right to your inbox.
Thank you for your message!
The LinkUp team will be in touch shortly.