Unpacking jobs data as Apple enters the Buy now, pay later industry
Last week, Apple launched Apple Pay Later at its annual developer conference. Apple Pay Later allows iPhone and Mac users in the United States to pay for purchases in four payments over the span of 6 weeks, with no interest or other fees. The announcement is big for the new industry.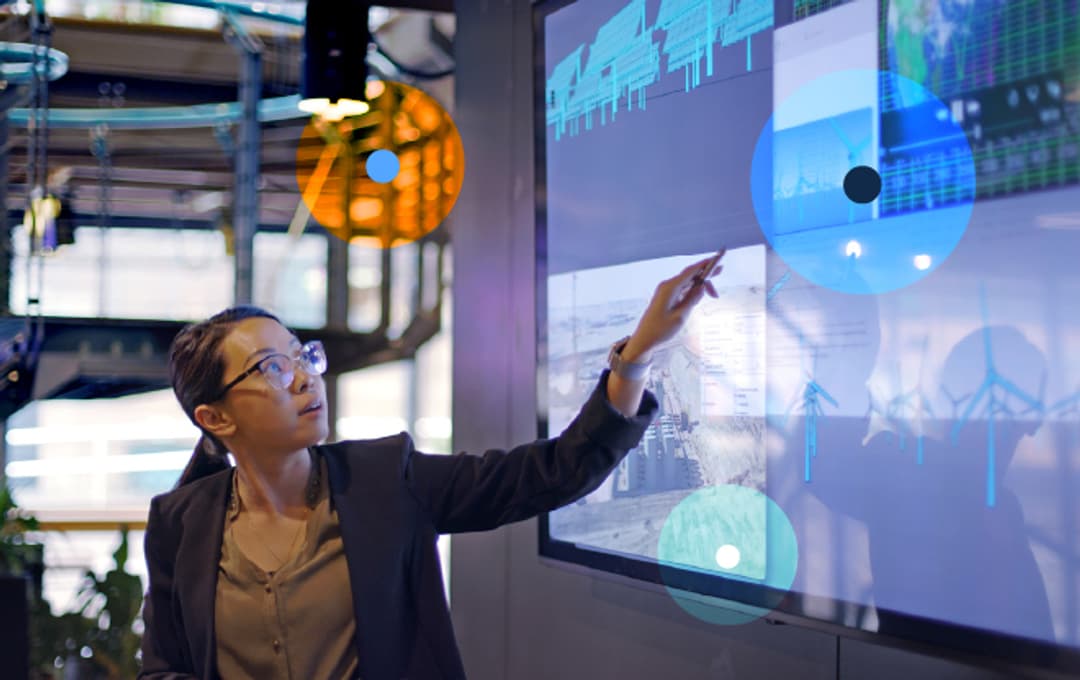 Apple is delving into one of the hottest areas of consumer finance, a service called buy now, pay later (BNPL). Consumers using BNPL can stretch payments for an item over a few weeks or months. BNPL is booming, with annual volume in the United States expected to surpass $100 billion by 2024, up from $55 billion in 2021. Companies like Affirm, Klarna, and Afterpay have dominated the industry thus far. Australian company Afterpay was purchased by Block (formerly Square) early this year in a $13.8 billion deal.

LinkUp tracks the job listings of many players in the BNPL space and Klarna, Affirm, and Afterpay have the most job openings right now. It's worth noting that LinkUp indexes millions of job listings directly from employer websites, rather than from aggregator sites, thereby reducing the "noise" that might pollute other job databases, and giving us clean and clear data.
When Block completed its acquisition of Afterpay in February, we stopped scraping Afterpay and began using the Block website as its job posting data source. A change in the source of the data was part of the explanation for Afterpay's sharp reduction in the number of jobs in March. We can see how BNPL thrived during recent economic booms, and how it was given a boost during Covid-19 when consumers diverted their spending to retail and did more buying online.
At the moment though, BNPL's business model is being put to the test due to the slowing economy and a shift in consumer financial health.
For years, BNPL businesses have touted their ability to approve more people for payment plans than traditional credit card lenders or other banks because they rely less on standard credit scores and reports and in certain situations, don't use them at all. Their speedy onboarding, which indicates low know your customer (KYC) requirements, and swift loan disbursements, can end in loan defaults. As a result, if BNPL companies do not devote sufficient resources to credit risk management, they will overestimate a potential customer's ability to repay the debt, resulting in a cycle of escalating defaults and poor revenue.
We tracked the risk-related jobs at the three largest BNPL companies: Klarna, Affirm, and Afterpay. In comparison to the other two companies, Affirm added a higher amount of risk-related jobs. Affirm showed the highest growth of created job listings over the past 6 months, at 32%, followed by Klarna at 20%, and Afterpay at 17%. Affirm's more flexible payment choices are one of the reasons for this. Customers can spread the cost of a purchase over a specified term of 3-36 months using Affirm, and depending on the setting, a basic interest rate of 0-30% may be applied. Customers who use Klarna or Afterpay split their order into four installments over a two-month period. In addition, unlike the other two companies, Affirm does not charge a late fee. As a result, Affirm must ensure that its lending algorithms, which make rapid decisions about a consumer's creditworthiness, only issue credit to those who can and will repay it.
Despite companies not posting default rates, the fact that regulators are now stepping in to monitor the industry shows a concerning increase in default rates. Governments in Australia, the United Kingdom, and India are stepping in to oversee the growing sector and are actually taking steps to reduce BNPL defaults. The UK government announced last year that it will begin regulating BNPL products to safeguard consumers. In the United States, regulators are keeping a close eye on BNPL companies to ensure that short-term credit is provided responsibly at a time when inflation is on the rise. According to LinkUp data, Affirm has had a high rate of new legal and compliance-related job additions in previous years, but this rate has steadily converged with the other two companies, hovering around 20%.
When discussing the BNPL business, we must not overlook another crucial component of this model: the merchant. BNPL companies can approve more customers, which means more sales for merchants who offer these payment plans at checkout. Merchants have responded positively to this. Commission costs charged to merchants, which average 4% of order value, and late fees for some BNPL companies, account for the majority of their revenue. According to LinkUp data, the percentage of added merchant-related jobs fluctuates dramatically. However, we can still notice a tendency that after Block acquired Afterpay, it reduced the weight of this category of jobs, whilst Klarna boosted it.
More companies have joined the hottest game in BNPL. With its Pay in 4 product, PayPal, the US largest payment company, has exposure to BNPL. Recently, it unveiled a new service called "PayPal Pay Monthly." Instead of having to pay off items over a six-week period, users who pick "Pay Monthly" now can break down the entire cost into monthly payments over a six- to 24-month period. Larger purchases can also be made with the product.
Klarna, Affirm, and other BNPL providers are facing increased competition now that Apple has entered the BNPL industry. The revenue pressure on BNPL providers is likely to be all the greater because of rising defaults and lower non-discretionary spending. What's worse, rising interest rates could push up borrowing costs for some players. Some BNPL companies rely on credit lines whose rates fluctuate along with the Federal Reserve's benchmark rate, which has risen 0.75 percentage points this year and is expected to rise even further. Every element of the BNPL business is under pressure. Klarna last month said it plans to lay off about 10% of its staff. It also has tightened lending standards "to reflect this evolving market context."
We venture to speculate that in order for BNPL businesses to survive, they will either have to be acquired by a larger player who can use the service to cross-sell other products, as Afterpay has done, they will need to form exclusive partnerships with facilitators like Stripe and Amazon who can connect them with merchant networks, or specialize in some specific niche areas of the BNPL market that other BNPL companies don't cover. Yet, the later two are extremely difficult to achieve.
Insights

:
Related insights and resources
Stay Informed

:
Get monthly job market insights delivered right to your inbox.
Thank you for your message!
The LinkUp team will be in touch shortly.